Saved Stories – None
Lawyers see few precedents for DoJs AT&T intervention
Here's How President Trump May Be Costing His Hotels Money – Paste Magazine
As investigations into attempts to influence the 2016 U.S. presidential election continue, more aspects of Russia's approach to information warfare are coming to light. A steady stream of new disclosures is revealing a complex blend of hacking, public disclosures of private emails, and use of bots, trolls, and targeted advertising on social media designed to interfere in political processes and heighten societal tensions.
Moscow's hostile actions are driven by the belief that Russia is already in a state of conflict with the West, led by the United States, and that the internet is a domain for waging this conflict. From the earliest stages of the internet's development, Russia has held a starkly different view from the West of its benefits and its potential. Russia's national security establishment immediately saw connectivity as a threat and a potential weapon—and eventually as one that could help achieve regime change and deprive a country of its sovereignty—rather than as an enabler of economic development.
The organization of Russia's information-warfare capabilities, which include cyber operators, media outlets, and false flag entities, is shrouded in secrecy. In the West, generally only the intelligence community has a clear picture of how Russian capabilities are directed. Barring the sudden appearance of a Russian counterpart to Edward Snowden, the only view into Russia's information toolbox is provided by cybersecurity companies and criminal prosecutions. The picture is further muddied because the Russian government keeps many of its cyberwarfare actors at arm's length by employing contractors and former criminals through middlemen, giving Moscow a degree of deniability if caught.
Nevertheless, both Western governments and private industry can take steps to mitigate Russian influence operations. Western governments should swiftly and decisively denounce Russian information activities as soon as they are identified, and their counterintelligence agencies should identify quantitative means to measure the effectiveness of Russia's methods. Social media companies should more aggressively police their platforms for malicious state-sponsored content, and they should work with news organizations to promote verified and fact-checked content on their platforms.
Background
Russia's long-standing, overall foreign policy objective is to weaken adversaries, particularly countries on its periphery, those in NATO, and the United States, by any means available, and its information warfare targets social cohesion and political systems toward this aim. During the twentieth century, the Soviet Union exploited freedom of expression in the West by planting and spreading fake news stories. In the last decade, the rise of social media has made this task vastly simpler. And at least since 2016, Moscow has also exploited the sophisticated advertising networks used by legitimate companies and political campaigns to precisely target audiences for disinformation.
Russia worked toward this objective during the 2016 U.S. election campaign, when Russian agents combined technical and psychological measures to sway U.S. voters away from Hillary Clinton and toward Donald J. Trump. Hackers obtained documents and selectively released them to embarrass the Clinton campaign, while their carefully targeted social media operations denigrated Clinton and boosted the Trump agenda.
Russia attempted similar campaigns during the French election in May 2017, but a forewarned French government and media meant that the activities met with only limited technical success and had no significant bearing on the election result. French law prohibits candidates from campaigning and the media from quoting candidates or campaign officials within forty-four hours of a presidential vote. That prevented the French media from disclosing the contents of emails leaked from Emmanuel Macron's campaign in the hours before the vote. French media users also tend to get their news from traditional outlets rather than social media, which further limited the leak's effectiveness.
It is harder to discern whether or how Russia meddled in the German elections in September 2017. One possible explanation is that after the French experience, Russia chose not to interfere in Germany; another is that Russia did attempt to interfere, but the techniques used were more subtle and are not yet fully understood. (Many of the implements used in the U.S. election are only becoming widely known a year after the event.) But even if Russia's potential election manipulation is unsuccessful or entirely absent, just its suggestion is enough to cause uncertainty and doubt about the democratic process and hence meet Russia's objectives.
Russian attempts to sow discord are not confined to elections. Attempts to meddle in U.S. internal affairs have continued since the election. Most recently, Russian internet trolls published divisive messages on social media in response to the controversy over NFL players' kneeling during the national anthem. According to the research group Alliance for Securing Democracy, more than six hundred Russian-backed accounts promoted hashtags aimed at fueling the debate.
The digital processing of personal data, including browsing history and consumer spending, enables anyone to precisely target selected groups and individuals by geographic location and socioeconomic status. In particular, malicious actors are able to show contradictory messages to different groups of users, categorized by political, ethnic, religious, or demographic characteristics, in order to play on existing tensions within target societies. Information is slowly emerging about the extent to which this method was employed by Russian-linked entities during and after the U.S. presidential election, but its overall effect remains unclear.
Cyber-enabled disinformation can have a measurable objective and effect. One method is for hackers to insert false reports in genuine media outlets. For example, in May 2017, a malicious actor suspected to be from Russia compromised the website of a Qatari state media outlet to attribute to the emir of Qatar remarks praising Iran. This triggered a diplomatic row between Qatar and its neighbors.
Challenges
The social media ecosystem provides an ideal environment for hostile information campaigns. The more incendiary the information is, the more likely it is to go viral. Many users have lost trust in established news outlets, and they tend to consume information that affirms, rather than informs, their views.
Russia has no need to create new divisions in target societies when it can exploit already-existing fault lines. For example, Russian-backed efforts amplified the controversy about the NFL and the national anthem by promoting the most divisive and extreme voices in the debate. Now, as during the Cold War, the strongest defense against malign Russian influence is to identify the divisions and social ills that provide Russia with leverage. Remedies to these problems are complex and require significant resources and time. However, the Trump administration has shown little interest in confronting Russian cyber operations, and the president himself is actively engaged in the divisive use of social media.
Western states also depend on multinational corporations to constrain information warfare operations. Immediately after the election, Google, Facebook, Twitter, and other tech companies denied that their services could have been manipulated by disinformation campaigns. More recently, though, they have acknowledged the scope of Russian operations and have been working with third parties to flag fake news, and they have rolled out technological fixes to counter disinformation and provided limited data on the source of advertisement purchases. Critics in the media and Congress have argued that these companies' responses have been "frankly inadequate on almost every level" and are unlikely to succeed.
Recommendations
Although the Trump administration seems unlikely to pursue action against Russian information operations, there are steps the U.S. Congress and other governments should consider.
Awareness of the challenge of Russian information warfare is the most potent defense against it. Western nations were initially slow to respond to the multifaceted nature of Russia's developing online capabilities. The focus in the West was almost exclusively on countering technical threats delivered through cyberspace, such as economic crime, espionage, and attacks on critical infrastructure. This approach neglected the additional capabilities that Russia was building up in other areas of information warfare.
More recently in Europe, however, increasing awareness of the threat has enabled society, media, and governments to put appropriate defenses in place. In Germany, public awareness and interest in hostile information operations had been aroused by the "Lisa" case, in which Russia attempted to stoke anti-immigrant sentiment. The media blackout in France helped blunt the effect of Russia's interference in the presidential election; but Macron's campaign was also aware of Russia's attempts to influence the outcome and took countermeasures. Leaders in other Western nations should be open and outspoken about the nature of the challenge, as doing so has been shown to be highly effective in raising public awareness and decreasing potential targets' susceptibility to information operations.
Another essential step to countering information warfare is for governments targeted by Russian influence operations to develop a metric of damage that acknowledges a range of objectives, including influencing elections. Countries including the United States, Germany, and the United Kingdom have made little visible effort to quantify the success and effectiveness of Russia's subversion and disinformation campaigns. This raises the risk that targeted governments could misdirect resources and countermeasures against ineffective threats that could reasonably be simply monitored, while overlooking other threats that could cause actual harm.
Once harmful information operations are identified, targeted states should quickly denounce them, both to minimize their effectiveness and to deter other actors that might want to conduct Russian-style operations. Policymakers should also warn other states tempted to combine cyberattacks with social media manipulation that exposure and response will be much more rapid and effective than they were in the 2016 election.
On computers, antivirus software monitors the integrity of critical systems and processes, assessing whether they have been affected by malicious data introduced from outside. Governments should develop an analogous system of identifying sources of misinformation and mapping how they influence online discourse and public opinion. This would allow them to properly assess any effect of Russian subversion on public debate. While the government agency that would conduct this monitoring would vary among countries, in each case the security and counterintelligence agencies responsible for protecting the security and integrity of state systems would need to provide support. The costs involvedin implementing such measures would be a disincentive for any Western government, but they should be weighed against the costs of the loss of political legitimacy, integrity, or, indeed, sovereignty.
Social media platforms such as Twitter and Facebook have an important role to play in mitigating the effects of Russian messaging, but their primary objective is generating profits, not defending Western political systems. Attempts to introduce legislation or regulations to restrict online speech, even if they were targeted at Russian disinformation and trolls, could mirror Russian constraints on free expression and could be interpreted as running counter to the values Western societies seek to defend. Nevertheless, tech platforms have an interest in taking firm steps to prevent, for example, the hijacking of profiles of legitimate organizations and individuals for the purpose of disinformation. They also have an interest in cooperating with Western intelligence agencies, as this could provide them with greater understanding of how their systems are abused to systematically deceive their users, as well as of software bugs and other technical vulnerabilities in their products.
To address the specific problem of disinformation, social media companies should continue partnering with journalists and fact-checkers to build trust, even though this is only effective for media-literate users who take the time and effort to assess the legitimacy of sources. The extent that governments can guide such efforts will vary among countries, depending on their constitutional systems and media cultures. In the United States, for instance, the First Amendment greatly limits what the U.S. government can do to vet online media. But where government action is permissible, national media bodies, such as the United Kingdom's Independent Press Standards Organization and the Office of Communications, should implement proposals for an open review and verification system for online media with the aim of establishing a gold standard for fact-checking and objectivity. Whichever approach countries choose to take, they should recognize that any anti-disinformation system needs protection against the same kind of gaming and abuse as any other open forum to which Russia has access.
To combat the particular challenge of how human psychology is exploited by social media disinformation, governments' responses should be as interesting as the fake news they are countering. Simple explanations that a particular piece of news is false are not sufficient to engage target audiences. Countermeasures should focus not on fact-checking but on the deceit—emphasizing that people were conned—and, like the original disinformation, should appeal to readers' emotions rather than their rationality, in order to be effective.
Russian information operations pose a difficult but not insurmountable challenge to targeted governments. But countermeasures should be flexible and adaptable: any success in countering Moscow's operations will invariably cause the Kremlin to deploy new capabilities. If defenders are not prepared to be alert and agile, they will once more be taken by surprise.
This Cyber Brief is part of the Digital and Cyberspace Policy program. The Council on Foreign Relations takes no institutional positions on policy issues and has no affiliation with the U.S. government. All views expressed in its publications and on its website are the sole responsibility of the author or authors.
Read the whole story
· · · · · · · · ·
Six suspects face 51 drug and weapons related charges – BarrieToday
Clintons should be investigated – Modesto Bee (blog)
How Political Comedians Provide Comfort During Times Of Cultural Trauma – NYLON
Trump and Putin speak for an hour about Syria, Ukraine, North Korea – Reuters
Forget The Turkeys, Will Trump Be In Need of Pardoning Soon? – Newsweek
Russia Doesn't 'Solve' TerrorismIt Helps It – Observer
The Latest: Trump and Putin discuss Syria in phone call – SFGate
Iran and Saudi Arabia on the brink of a proxy war over Lebanon
A Kremlin Defender in Congress Finds Challenges on All Sides – New York Times
Ukraine arrests suspect in 2004 murder of Forbes editor Paul Klebnikov – CPJ Press Freedom Online (blog)
'These Storms Are Just Crazy': Craft Beer Brewers Feel Effects Of Climate Change
Justice Dept. investigating Harvard over affirmative action policies – Montana Standard
White House: Trump and Putin spoke by phone, Syria on agenda – ABC News
What You Could Not Learn from NYT and WSJ on Kushners Russian Backdoor Email
A Republican tax plan built for plutocrats
Her view of 'what happened,' and of what America needs in the future, could not be more wrong. – National Review
Why Turkey Cares about the Trial of Reza Zarrab
Assad and Putin Meet, as Russia Pushes Endgame for Syrian War – New York Times
All-Clear Then? UK Intelligence, Cops to Probe Themselves Over Terror Attacks – Sputnik International
Sen. Ben Cardin says Trump, Putin must remain in communication despite controversy – Washington Times
Deaths from drugs, alcohol and suicide could hit 1.6M over the next decade, report says – WBIR-TV
The Wall Street Journal: "North Korea, Terror Sponsor" – The White House (blog)
Saved Stories – None
Lawyers see few precedents for DoJs AT&T intervention

Burden of proof will be on regulators to show Time Warner deal would harm consumers
Here's How President Trump May Be Costing His Hotels Money – Paste Magazine
Countering Russian Information Operations in the Age of Social Media – Council on Foreign Relations
Six suspects face 51 drug and weapons related charges – BarrieToday

BarrieToday

Six suspects face 51 drug and weapons related charges

BarrieToday

Project Blackbird began in September 2017 as a joint Ontario Provincial Police (OPP) investigation with the Barrie Police Service including the 

Organized Crime

 Enforcement Bureau (OCEB), OPP Central Region Community Street Crime Unit and Provincial …
Clintons should be investigated – Modesto Bee (blog)

Modesto Bee (blog)

Clintons should be investigated

Modesto Bee (blog)

None of this absolves the 

Trump

 campaign or calls into question the 

intelligence community's

 conclusion that Putin and the Russian Government aspired to help … 

Trump's

 election chances. But it does underscore that the Russians played both sides

…and more »
How Political Comedians Provide Comfort During Times Of Cultural Trauma – NYLON
Trump and Putin speak for an hour about Syria, Ukraine, North Korea – Reuters
Forget The Turkeys, Will Trump Be In Need of Pardoning Soon? – Newsweek
Russia Doesn't 'Solve' TerrorismIt Helps It – Observer

Observer

Russia Doesn't 'Solve' TerrorismIt Helps It

Observer

In a recent Twitter crusade to coax the haters and fools into sharing his affinity for a renewed relationship with the Kremlin, President Donald 

Trump

 argued why he thinks it's a good thing to get cozy with Moscow: I want to solve North Korea 

…
The Latest: Trump and Putin discuss Syria in phone call – SFGate
Iran and Saudi Arabia on the brink of a proxy war over Lebanon

The resignation of Lebanese PM Saad Hariri masks a deeper conflict in the region
A Kremlin Defender in Congress Finds Challenges on All Sides – New York Times
Ukraine arrests suspect in 2004 murder of Forbes editor Paul Klebnikov – CPJ Press Freedom Online (blog)
'These Storms Are Just Crazy': Craft Beer Brewers Feel Effects Of Climate Change

In the face of Trump's inaction, dozens sign Brewery Climate Declaration.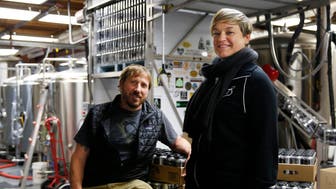 Justice Dept. investigating Harvard over affirmative action policies – Montana Standard
White House: Trump and Putin spoke by phone, Syria on agenda – ABC News
What You Could Not Learn from NYT and WSJ on Kushners Russian Backdoor Email
If you read only the New York Times or Wall Street Journal stories on the latest Jared Kushner correspondenceemail subject line: Russian backdoor overture and dinner inviteyoud be missing an important piece of the puzzle. Other outlets, like NBC Newswhich broke the story, did not miss the piece. They emphasized it.
The key question here is whether any senior-level Trump campaign aide met with Aleksander Torshin, deputy head of Russias central bank and close ally of Russian President Vladimir Putin, especially following the emails under scrutiny.
This question is even more important since it implicates the defense that Kushners lawyers have staked out for his failure to turn over the emails to Congress. Kushners lawyers said the committee never asked their client for records of proposed meetings that never happened but the episode gave the impression Kushner had something to hide, according to the Washington Post.
According to all accounts, Torshin asked to meet a high-level Trump campaign official during the National Rifle Association annual convention in Louisville, Kentucky in May 2016. His purpose was apparently to pass on some information from Putin to Donald Trump and to see if the presidential candidate would meet with Putin at a later date. Kushner waived off top campaign aides like Rick Dearborn, saying Pass on this, and Kushner added, Most likely these people then go back home and claim they have special access to gain importance for themselves.
According to the New York Times, however, Mr. Torshins outreach fizzledthough it is ambiguous whether the Times is referring to a meeting with Putin or simply Torshins attempt to meet with a top campaign official during the NRA convention. (I read it to mean the latter.) Heres how the paper described the result of Torshins efforts:
Neither Mr. Trump nor his campaign officials attended the veterans dinner, Mr. Clay said. Donald Trump Jr. attended a separate dinner that night, hosted by the National Rifle Association, that Mr. Torshin also attended. Both dinners were in Louisville.
Similarly, the Wall Street Journal wrote:
NBC News reported Friday that the Russia-linked individual in the email was Aleksander Torshin, an ally of Russian President Vladimir Putin, who wanted to meet with a top Trump campaign official during a National Rifle Association convention and suggested he had a message for Mr. Trump from Mr. Putin. Mr. Torshin didnt meet with Mr. Trump at the NRA convention but went to a dinner there that was also attended by Donald Trump Jr., Bloomberg has reported.
But NBC News and Bloomberg had reported one further step: Torshin said he met and had dinner with Don, Jr. that evening at an NRA side event.
NBC News reported:
However, Torshin was seated with the candidates son, Donald Trump Jr., during a private dinner on the sidelines of a May 2016 NRA event during the convention in Louisville, according to an account Torshin gave to Bloomberg. Congressional investigators have no clear explanation for how that came to be, according to sources familiar with the matter.
Torshin discussed the NRA dinner in an interview with Bloomberg in April 2017. Bloomberg wrote, Torshin said in the interview he stayed clear of then-candidate Trump at last years N.R.A. event to avoid controversy, dining with Donald Trump Jr. instead.
Admittedly, Torshins statement is uncorroborated, and some may think thats a reason for the New York Times or the Wall Street Journal not to print it. But really? Dont reporters routinely print the statement of one side of an interaction if the person is willing to go on record, especially if the individual is a principal participant and thus its not second-hand information? Whats uncorroborated is whether the two were seated together at dinner. A fact in the record is that Torshin said they were. Readers would want to know Torshin said this, and they deserved to know it.
The Bloomberg story in April also included a denial of Torshins statement, and that should be noted too. But even that denial acknowledged that the two menTorshin and Don Jr.did, in fact, meet at the NRA dinner, and not just by happenstance. They were introduced by a mutual contact.  According to Bloombergs April story:
A person familiar with the encounter disputed Torshins account, saying Trump Jr. recalls meeting a Russian that night but doesnt recall if it was Torshin. When mutual acquaintances introduced the two men, the pair exchanged pleasantries, then the Russian sat at a table nearby, this person said.
In the past 24 hours additional media outlets are now reporting an on-the-record statement by Alan Futerfas, an attorney representing Don Jr., who admits the two men met through an acquaintance but says that they made small talk for a few minutes and went back to their separate meals.
We may have not even wrestled that admission out of Don Jr. had the only reports been the New York Times and the Wall Street Journal. I understand reasons to be cautious in reporting information about potential contacts between the Trump campaign and Russians without sufficient support. This was not the occasion to hold back on what readers needed to know to reach their own views about the interactions and about Kushners decision to withhold the email exchange from Congress.
It is also notable that news reports prior to the revelations of Kushners emails also included reference to Torshins dining with Don Jr.:
Torshin had fleeting contact with the future president, who only went so far as to shake his hand. With his son, Donald Trump Jr., things went further: he sat by his side during a private dinner in a restaurant in Kentucky. El Pais
At the most recent NRA Conference in Louisville, Kentucky, in May of this year, Sheriff Clarke tweeted a picture of himself with Donald Trump Jr., who was sitting at special guest Torshins table. The Daily Beast
May 21: Donald Trump Jr. dines with Russian banking official A White House official confirmed the two interacted but denied that they dined together Washington Post
A next question to ask is whether Mr. Kushner was ever aware that Don Jr. had met with Torshin at the NRA dinner after all. If so, it could provide a very different interpretation of what he intended by waiving off Dearborn and why he failed to notify Congress of the Russian backdoor overture and dinner invite.
Image: Alexander Torshin, National Rifle Association annual convention, Louisville, KY, May 2016.
A Republican tax plan built for plutocrats

The reforms going through Congress clearly reflect the partys priorities
Her view of 'what happened,' and of what America needs in the future, could not be more wrong. – National Review
Why Turkey Cares about the Trial of Reza Zarrab
In recent weeks, there has been increasing American interest in a previously little-watched judicial saga unfolding in New York district court. Like a Turkish soap opera, it involves a dashing businessman with a pop-star wife, corruption allegations, leaked tapes of private conversations and intrigue at the highest levels of government. The trial of Reza Zarrab on charges of evading Iran sanctions, including any revelations he makes about corruption in the Turkish government, could have significant political and economic implications for Turkey. It could also damage already fraught relations between Turkey and the United States.
This article seeks to unravel and connect the multiple threads in the complex Zarrab case. It begins by outlining the charges against Zarrab and his co-defendants, and it explains why Turkish officials are claiming the trial is a conspiracy by an Islamic cleric. It then reviews how the U.S. administration has handled the case, including outreach by the Turkish president to senior American officials on Zarrabs behalf. The article concludes by considering the trials potential impact on Turkey and bilateral relations.
Who is Reza Zarrab?
Reza Zarrab is a Turkish-Iranian businessman. He was arrested in Mar. 2016 in Miami while ostensibly en route to Disneyland with his family. Charged in U.S. District Court in New York, Zarrab is accused of laundering money and helping the Iranian government circumvent U.S. economic sanctions intended to deter its nuclear weapons program. Zarrab allegedly shipped gold to Iran in exchange for oil and natural gas, the gas for gold scheme; this gold helped Iran prop up its ailing currency.
Prosecutors allege Halk Bank, owned by the Turkish state, facilitated the transfers by disguising the nature of the transactions and labeling them as permissible commerce. The banks deputy chief executive officer, Mehmet Hakan Atilla, was arrested in New York in Mar. 2017 and charged with helping Zarrab conspire to evade sanctions on Iran. Four other Turkish officials, including former Economy Minister Zafer Caglayan and Halk Bank Deputy General Manager Suleyman Aslan, were indicted in early September for accepting bribes to promote and protect the scheme, laundering funds and violating sanctions. All deny the charges.
In recent days, questions have arisen about Zarrabs whereabouts. The U.S. Bureau of Prisons website indicated he was released on Nov. 8, and the Turkish foreign ministry contacted U.S. officials to ask his location. Speculation is rife that Zarrab cut a deal and agreed to become a government witness. He has not participated in pre-trial activities for weeks, nor did he appear in court this week. Although lawyers for Atilla were in court for the start of jury selection on Nov. 20, U.S. District Judge Richard Berman postponed jury selection until Nov. 27 without explanation; a scheduled conference will still take place on Nov. 21.
Why are Turkish officials calling this case a Gulenist conspiracy?
As trial preparations began, Turkeys Deputy Prime Minister Bekir Bozdag claimed Zarrab was a hostage being forced to testify against the Turkish government. The case is political, lacks any legal basis and is a conspiracy against Turkey, he added. Turkish officials argue prosecutors are relying on evidence fabricated by followers of Fetullah Gulen, who is accused of masterminding the July 2016 coup attempt.
Fetullah Gulen is an Islamic cleric and scholar, seen as the spiritual leader of a transnational religious movement known as hizmet (Turkish for service). Since Gulen left Turkey in 1999 to avoid political prosecution with courts later acquitting him of all charges he has been living in self-imposed exile in Pennsylvania. He was granted permanent legal resident status in 2008.
When Mustafa Kemal Ataturk founded the modern Turkish state in 1923 with secularism as a guiding principle he relegated Islam to the private sphere and later banned Sufi orders. Many Sufi followers established underground networks, sought government positions, and created international connections as a means of ensuring the groups survival. Drawn from this tradition decades later, Gulens followers formed non-profit organizations (such as the Rumi Forum), founded charter schools in theU.S. and other countries, and pursued senior government jobs.
After the pro-Islamist Justice and Development party (AKP) came to power in 2002, Gulen actively cooperated with then-Prime Minister Recep Tayyip Erdogan. They shared a goal of ridding the government and military of the Kemalists and secularists who operated a deep state within Turkey. Gulenist police and prosecutors with Erdogans backing pursued an alleged network (known as Ergenekon) accused of conspiring to overthrow the AKP government. Hundreds were imprisoned, and dozens of show trials were held. Most of the suspects were later acquitted by an appeals court given lack of proof, fabricated evidence and illegal wiretapping.
A power struggle began once Erdogan and Gulen no longer had a common enemy. The tension began in 2011, when Erdogan refused to include dozens of Gulenists on AKP party lists for the parliamentary elections.  In 2012, Gulenists opposed Erdogans peace talks with the PKK (the Kurdistan Workers Party, a designated terrorist organization engaged in armed conflict with the Turkish state).  In Nov. 2013, Erdogan closed Gulenist prep schools that prepared students for higher exams; they were also used for fundraising and recruitment.
In Dec. 2013, Turkish police launched corruption investigations based on leaked wiretaps into four government ministers accused of receiving bribes from an Iranian gold trader: Reza Zarrab. Separately, Erdogans son, son-in-law and current Prime Minister Binali Yildirim were investigated for corruption amid leaks of secretly recorded phone calls. It was widely believed Gulenist police and judicial officialswere behind the probes. Erdogan successfully fought back, getting Zarrab out of prison and the charges dropped. Turkish officials have criticized American prosecutors for basing part of their case against Zarrab and Atilla on evidence from this period.
Following this scandal, Erdogan aggressively pursued Gulen and accused his followers of operating a parallel state. In an effort to cleanse government and society of Gulenist influence, the Turkish government closed Gulenist newspapers and television stations, seized companies belonging to Gulens supporters and purged hundreds of government officials including arresting all of the prosecutors, police officers, and judges involved in the 2013 corruption probe. In May 2016, the movement wasdesignated a terrorist organization, Fethullah Terrorist Organization (FETO). The government was also expected to purge Gulenists from senior ranks of the military during the annual promotion and rotation period in Aug. 2016; it is unlikely a coincidence the coup attempt occurred several weeks prior.  While the Turkish government has repeatedly called on the U.S. to extradite Gulen for allegedly orchestrating the putsch and provided 85 boxes of documents as evidence for the extradition Justice Department lawyers have not seen sufficient proof of his complicity to persuade a federal judge of probable cause.
How has the U.S. administration handled Zarrabs case?
In events surrounding Zarrabs trial, interactions between the U.S. government and Turkish officials raise rule of law questions for the United States. Erdogan has taken a strong personal interest in Zarrab, discussing him on multiple occasions with the Obama and Trump administrations. He demanded Zarrabs release and Bhararas firing in a meeting with then-Vice President Biden in 2016, while his wife pleaded the case to Bidens wife. Erdogan raised Zarrab in his final phone calls with Obama in Dec. 2016 and Jan. 2017. It was a topic of discussion between Erdogan and Trump as well. Following a September phone call, Erdogan said Trump told him the case in New York was not under his jurisdiction.
Eyebrows have been raised over connections between the Zarrab case and the Trump administration. In March, Trump fired Preet Bharara, the U.S. District Attorney who brought the indictment against Zarrab. (Attorney General Jeff Sessions asked 46 U.S. attorneys to resign. Bharara refused, noting Trump had asked him after the election to remain. Trump called Bharara; he declined to answer, citing rules against sitting attorneys talking to the President. Trump then fired him.) The case has continued under Bhararas former deputy and current Acting District Attorney, Joon Kim.
Also in March, Zarrab made changes to his legal team. He hired Rudy Guiliani, an informal Trump advisor, and Michael Mukasey, a former Attorney General. These lawyers met with Erdogan and senior Trump administration officials in search of a diplomatic solution. Guiliani described his role in a deposition as determining whether this case can be resolved as part of some agreement between the United States and Turkey that will promote the national-security interests of the United States and redound to the benefit of Mr. Zarrab.
In addition, there are questions about Michael Flynns possible involvement. Special Counsel Robert Mueller, who is investigating Russian interference in the U.S. presidential election, is exploring Flynns Turkish activities. Flynn, a Trump campaign advisor and briefly U.S. National Security Advisor, was allegedly offered $15 million to return Gulen to Turkey. Mueller is reportedly examining whether Flynn also discussed ways of freeing Zarrab from court charges.
How will the trial affect Turkey and bilateral relations?
Bilateral relations between the United States and Turkey are poor, in part because of Turkish unhappiness with U.S. failure to extradite Gulen and U.S. cooperation with Syrian Kurdish forces linked to the PKK in the fight against the Islamic State. The countries recently suspended the issuance of visas for each others citizens. American action followed the arrests of two Turkish employees of U.S. consulates: one in Adana accused of links to Kurdish terrorists and one in Istanbul accused of ties to Gulen. The Turkish government then took reciprocal measures. In addition, there are 12 Americans in Turkish prisons on spurious terrorism charges, including pastor Andrew Brunson accused of supporting Gulen. Erdogan appears to be engaging in hostage diplomacy, viewing these prisoners as useful bargaining chips for a prisoner swap. Zarrab has also featured highly on the list of bilateral irritants.
The Turkish government is responding to the Zarrab trial as it did the 2013 domestic investigation: discrediting the evidence, impugning the motives of prosecutors and describing it as a Gulenist conspiracy. This effort seeks to delegitimize the criminal accusations by making them appear politically motivated. In March, Prime Minister Yildirim described the arrest of Halk Banks Atilla as another plan and trick of the Gulen movement. Pro-government newspaper Daily Sabah reported having concrete evidence linking Bharara and Judge Berman to the movement. The Istanbul Public Prosecutors officeclaimed the Turkish Justice Ministry did not provide information from the 2013 case to U.S. authorities, so it has launched an investigation into how Bharara and Kim received recordings and documents.Foreign Minister Mevlut Cavusoglu suggested the charges were politically motivated. He said "[Gulen's network] couldn't succeed in the coup and they are trying in the U.S. and they are getting support from some U.S. institutions. (On twitter, Bharara countered: Turkey FM is a liar. Now lets see what happens in court.) Such rhetoric will fuel anti-Americanism in Turkey and further erode public support for the relationship; it will also damage the already poor perception of the Turkish government in the eyes of Congress and others in Washington.
Although Erdogan is not charged in the American proceedings, any revelations would be personally embarrassing and politically damaging. They could implicate those close to him, including his businessman son and energy minister son-in-law. In preliminary court proceedings, American prosecutors said they had evidence of Zarrabs relationship with Erdogan: taped conversations of Zarrab seeking Erdogans support for his scheme and evidence of donations by Zarrab to charitable foundations associated with Erdogan family members.
If American prosecutors can present persuasive evidence or have Zarrab testify as their witness it would give legitimacy to previously dismissed allegations. Erdogan made charges disappear in Turkey, but he cannot do so in the United States. For all its flaws, the American judicial system is still viewed as strong and credible. Turkish observers have seen American courts challenge Trump administration actions, and they have seen the Zarrab case proceed despite Trump firing the original prosecutor. A trial would shine a bright light on alleged corruption in the Turkish government and could undermine Erdogans narrative about rule of law in Turkey. Disclosures would also raise serious questions about the nature of Turkeys relationship with Iran.
In addition, the trial could harm the Turkish economy. The lira has depreciated in recent months, due in part to the deterioration of U.S.-Turkey relations. Economic challenges could worsen if Zarrab provides damaging information about Halk Bank, other Turkish banks, or the activities of government officials. Such revelations would undermine the international reputation of the Turkish banking system. While businesses may have already accounted for rule of law challenges, an unpredictable political environment could scare off investors. As Erdogans domestic support is partly due to Turkeys economic success, a weakened economy could hinder his prospects in the 2019 parliamentary and presidential elections.
Although it remains unclear at this time whether Zarrab will participate in the trial as a defendant or a government witness, what he says in court will impact Turkish politics, economics, and relations with the U.S. In Turkey, the most damaging allegations involve corruption by senior government officials; their presentation in American court will make them harder to dismiss at home. In the United States, engagement by the Trump Administration has raised troubling questions about its consideration of extra-judicial remedies; perceptions of what was promised could also affect relations between leaders. Thus far, the rule of law is holding here.
Like the best soap operas, the plot continues to thicken. This drama is worth watching.
Assad and Putin Meet, as Russia Pushes Endgame for Syrian War – New York Times
All-Clear Then? UK Intelligence, Cops to Probe Themselves Over Terror Attacks – Sputnik International
Sen. Ben Cardin says Trump, Putin must remain in communication despite controversy – Washington Times
Deaths from drugs, alcohol and suicide could hit 1.6M over the next decade, report says – WBIR-TV
The Wall Street Journal: "North Korea, Terror Sponsor" – The White House (blog)