Mike Nova's Shared NewsLinks
Mike Nova's Shared NewsLinks
Obama issues a warning in India: 'Think before you tweet' – Washington Post | 
Hey, birds: do you think before you tweet? – Google Search
Hey, birds: do you think before you tweet? – Google Search
Flynn enters guilty plea, will cooperate with Mueller – The Hill
White House work orders show infiltration of mice, roaches – Fox News
11:52 AM 12/1/2017 – The Operation Silk Road – The World News and Times
11:52 AM 12/1/2017 – The Operation Silk Road – The World News and Times
11:52 AM 12/1/2017 – The Operation Silk Road – The World News and Times
The Operation "Silk Road": Please, meet (for now) the CIA Director, and our Designated Future President…
8:10 AM 12/1/2017 – Sen. Cotton or Dir. Silk, you still gotta serve somebody – Trump Investigations …
2:33 PM 11/30/2017 – Michael Flynn, Trump's ex-National Security Adviser, focus of Russia investigation…
2:19 PM 11/30/2017 – NYPD cop charged with trying to traffic three kilos of heroin
1:51 PM 11/30/2017 – Michael Flynn, Trump's ex-National Security Adviser, focus of Russia investigation…
1:45 PM 11/30/2017 – Trump Wants to Install a Reliable Mouthpiece on Russia at the CIA – Mother Jones…
12:05 PM 11/30/2017 – Donald Trump Attacks China For Having 'No Impact On Little Rocket Man'
10:49 AM 11/30/2017 – Pompeo has also chafed at the restrictions inherent in running the C.I.A., where…
Today's Headlines and Commentary
The Early Edition: December 1, 2017
Group Of Republicans Warn Against Plans To Drill In Fragile Arctic Wildlife Refuge
Robert Mueller expertly used Michael Flynn to lay a no-win trap for Jared Kushner
erdogan trump – Google Search
giuliani and trump – Google Search
rudy giuliani russia – Google Search
Rudy Giuliani – Google Search
Rudy Giuliani Could Be Facing Felony Charges In Reza Zarrab Case
Mike Nova's Shared NewsLinks
Obama issues a warning in India: 'Think before you tweet' – Washington Post
---
Hey, birds: do you think before you tweet? – Google Search
---
Hey, birds: do you think before you tweet? – Google Search
---
thehill.com/…/362729-obama-on-social-media-youve-got-to-think-before-you-tweet
11 hours ago – Former President Obama offered advice on how to use social media on Friday, saying users should think before they post on platforms like Twitter. "Michelle was giving the general idea … that don't say the first thing that pops in your head. Have a little bit of an edit function … think before youspeak, think …
Missing: hey ‎birds
<a href="https://nypost.com/2017/12/01/obamas-sage-advice-think-before-you-tweet/" rel="nofollow">https://nypost.com/2017/12/01/obamas-sage-advice-think-before-you-tweet/</a>
9 hours ago – "Have a little bit of an edit function, think before you speak, think before you tweet," Obama said at the Hindustan Times Leadership Summit in New Delhi, … "I can have a debate with someone about climate change and about what we need to do, but if you call climate change a hoax, I don't know what to do …
Missing: hey ‎birds
Flynn enters guilty plea, will cooperate with Mueller – The Hill
---
White House work orders show infiltration of mice, roaches – Fox News
---
11:52 AM 12/1/2017 – The Operation Silk Road – The World News and Times
| | |
| --- | --- |
| | mikenova shared this story from Public RSS-Feed of Mike Nova. Created with the PIXELMECHANICS 'GPlusRSS-Webtool' at http://gplusrss.com. |
---
11:52 AM 12/1/2017 – The Operation Silk Road – The World News and Times
11:52 AM 12/1/2017 – The Operation Silk Road – The World News and Times
| | |
| --- | --- |
| | mikenova shared this story from Public RSS-Feed of Mike Nova. Created with the PIXELMECHANICS 'GPlusRSS-Webtool' at http://gplusrss.com. |
---
11:52 AM 12/1/2017 – The Operation Silk Road – The World News and Times
11:52 AM 12/1/2017 – The Operation Silk Road – The World News and Times
| | |
| --- | --- |
| | mikenova shared this story from Public RSS-Feed of Mike Nova. Created with the PIXELMECHANICS 'GPlusRSS-Webtool' at http://gplusrss.com. |
---
11:52 AM 12/1/2017 – The Operation Silk Road – The World News and Times
The Operation "Silk Road": Please, meet (for now) the CIA Director, and our Designated Future President…
| | |
| --- | --- |
| | mikenova shared this story from Public RSS-Feed of Mike Nova. Created with the PIXELMECHANICS 'GPlusRSS-Webtool' at http://gplusrss.com. |
---
The Operation "Silk Road": Please, meet (for now) the CIA Director, and our Designated Future President, Mr. Silk (codename Cotton). Yea-yeah, the same one who six years ago was just a kid looking for a job…
8:10 AM 12/1/2017 – Sen. Cotton or Dir. Silk, you still gotta serve somebody – Trump Investigations …
| | |
| --- | --- |
| | mikenova shared this story from Public RSS-Feed of Mike Nova. Created with the PIXELMECHANICS 'GPlusRSS-Webtool' at http://gplusrss.com. |
---
8:10 AM 12/1/2017 – Sen. Cotton or Dir. Silk, you still gotta serve somebody – Trump Investigations Report
2:33 PM 11/30/2017 – Michael Flynn, Trump's ex-National Security Adviser, focus of Russia investigation…
| | |
| --- | --- |
| | mikenova shared this story from Public RSS-Feed of Mike Nova. Created with the PIXELMECHANICS 'GPlusRSS-Webtool' at http://gplusrss.com. |
---
2:33 PM 11/30/2017 – Michael Flynn, Trump's ex-National Security Adviser, focus of Russia investigation…
2:19 PM 11/30/2017 – NYPD cop charged with trying to traffic three kilos of heroin
| | |
| --- | --- |
| | mikenova shared this story from Public RSS-Feed of Mike Nova. Created with the PIXELMECHANICS 'GPlusRSS-Webtool' at http://gplusrss.com. |
---
2:19 PM 11/30/2017 – NYPD cop charged with trying to traffic three kilos of heroin
1:51 PM 11/30/2017 – Michael Flynn, Trump's ex-National Security Adviser, focus of Russia investigation…
| | |
| --- | --- |
| | mikenova shared this story from Public RSS-Feed of Mike Nova. Created with the PIXELMECHANICS 'GPlusRSS-Webtool' at http://gplusrss.com. |
---
1:51 PM 11/30/2017 – Michael Flynn, Trump's ex-National Security Adviser, focus of Russia investigation: What to know – Fox News
1:45 PM 11/30/2017 – Trump Wants to Install a Reliable Mouthpiece on Russia at the CIA – Mother Jones…
| | |
| --- | --- |
| | mikenova shared this story from Public RSS-Feed of Mike Nova. Created with the PIXELMECHANICS 'GPlusRSS-Webtool' at http://gplusrss.com. |
---
1:45 PM 11/30/2017 – Trump Wants to Install a Reliable Mouthpiece on Russia at the CIA – Mother Jones
12:05 PM 11/30/2017 – Donald Trump Attacks China For Having 'No Impact On Little Rocket Man'
| | |
| --- | --- |
| | mikenova shared this story from Public RSS-Feed of Mike Nova. Created with the PIXELMECHANICS 'GPlusRSS-Webtool' at http://gplusrss.com. |
---
12:05 PM 11/30/2017 – Donald Trump Attacks China For Having 'No Impact On Little Rocket Man'
10:49 AM 11/30/2017 – Pompeo has also chafed at the restrictions inherent in running the C.I.A., where…
| | |
| --- | --- |
| | mikenova shared this story from Public RSS-Feed of Mike Nova. Created with the PIXELMECHANICS 'GPlusRSS-Webtool' at http://gplusrss.com. |
---
10:49 AM 11/30/2017 – Pompeo has also chafed at the restrictions inherent in running the C.I.A., where he has been expected to be neither seen nor heard.
Today's Headlines and Commentary
---
Michael Flynn, the former national security adviser, pleaded guilty on Friday for lying to the FBI about his conversations with the Russian ambassador, the New York Times reported. Special Counsel Robert Muellers office charged Flynn with one count of making false statements to the FBI about two meetings with Sergei Kislyak in which Flynn and Kislyak discussed U.S. sanctions and a U.N. Security Council resolution. The charge is an indication that Flynn is cooperating with the special counsel investigation.
EDITORS NOTE: This story is developing quickly and Lawfares coverage of current reporting is likely to be overtaken by events throughout the day.
Pope Francis said, the presence of God today is also called Rohingya, marking the first time the pope has used the term for Myanmars Muslim ethnic group during his visit to Southeast Asia, Reuters reported. The pope gave remarks after meeting Rohingya refugees in Dhaka, Bangladeshs capital. More than 600,000 Rohingya have fled Myanmar after a campaign of military that the U.N. has termed ethnic cleansing. The pope did not use the word Rohingya when he visited Myanmar earlier this week.
Saudi Arabias air force intercepted a ballistic missile launched from Yemen. The attack is the second this month, CNN reported. A Saudi military spokesperson said the missile was headed towards a Saudi city near the Yemen border. Houthi rebels in Yemen said the attack was a successful test. A missile fired at the Riyadh airport on Nov. 4 prompted the Saudi-led coalition fighting Houthi rebels in Yemen to blockade all the countrys ports. The U.N. sanctions monitor said on Wednesday that Iran had designed and manufactured those missiles, according to Reuters. The U.N. report said it did not have any evidence who supplied the missile to the Houthis. Iran has denied smuggling weapons in defiance of U.N. sanctions.
Reza Zarrab, the Turkish-Iranian businessman who plead guilty to evading U.S. sanctions, testified that Turkish government officials told him that Turkish President Recep Tayyip Erdogan approved his scheme to illegally move millions of dollars of Iranian oil sales, the Washington Post reported. Zarrab is cooperating with federal prosecutors in the trial of one of his co-conspirators. The Turkish government has castigated the trial as a plot by Erdogans enemies to challenge his credibility.
Over the summer, President Trump pushed top Senate Republicans to close out congressional investigations into Russian interference in the 2016 election, the New York Times reported. The president told Sen. Richard Burr, the chairman of the Senate intelligence committee, that he was hopeful the inquiry would as quickly as possible. Trump angrily denounced the Russia investigation to other top lawmakers, including Senate Majority Leader Mitch McConnell and Sen. Bob Corker. The White House denied that the president had tried to improperly influence the investigation.
Erik Prince, founder of the security firm Blackwater, confirmed to congressional investigators that he secretly met a Russian banker close to President Vladimir Putin to discuss a U.S.-Russia communications channel, according to the Post. Prince confirmed that his counterpart at the previously reported meeting was Kirill Dimitriev, head of the Russian Direct Investment Fund. Prince denied that he was acting on behalf of the Trump campaign.
Attorney General Jeff Session refused to answer questions from congressional investigators in a closed hearing about whether Trump had ever attempted to interfere with the Justice Departments Russia investigation, Reuters reported. Rep. Adam Schiff, the ranking Democrat on the House intelligence committee, said Sessions declined to answer questions about President Trumps interactions with Sessions regarding the investigation.
The Defense Department disclosed that it has not yet provided a lawyer to the American citizen believed to be an Islamic State fighter being detained as an enemy combatant despite the mans request for counsel, the Times reported. Justice Department lawyers provided the information in response to an order from D.C. District Court Judge Tanya Chutkan in a habeas petition the ACLU brought on behalf of the man. The FBI has not questioned the man since he asked for a lawyer. The government has not charged the man with any crime and it is unclear whether it plans to transfer him to any other country for detention.
Israel bombed targets in Gaza in response to mortar fire from Palestinian militants, the Post reported. The Israeli military said it hit Hamas military sites. The mortar fire came after Israel destroyed a tunnel that the Islamic Jihad militant organization had built under the Israel-Gaza border.
The White House is considering a plan to relocate the U.S. embassy in Tel Aviv to Jerusalem, the Wall Street Journal reported. The move would also involve formally recognizing Jerusalem as Israels capital. The plan is not yet official, but it could spark strident opposition from Palestinians and cause complications with the Israel-Palestine peace process. On Friday, the president will face a deadline on whether to issue a waiver that would allow the U.S. to keep its embassy in Tel Aviv, delaying provisions of the 1995 Jerusalem Embassy Act from taking effect.
The U.S. will withdraw 400 Marines from Syria ahead of schedule after the U.S.-backed campaign against the Islamic State achieved large reductions in the groups territory, the Journal reported. The Marine unit provided artillery support to the U.S.-backed forces that captured Raqqa, the Islamic States former capital, last month. A coalition spokesperson said the move was part of a larger reduction in military commitments as the campaign winds down.
The Syrian governments negotiators left U.N. peace talks in Geneva and said they may not return, Reuters reported. The Syrian representatives said the oppositions collective statement that Syrian President Bashar al-Assad cannot play a role in the countrys political transition made negotiations impossible. The government team said they would consult with political leadership in Damascus on whether to return to the table next week.
Nigers government gave its approval for armed U.S. drone flights over its territory, the Times reported. The U.S. and Niger signed a memorandum of understanding allowing armed drone flights out of Niamey, the capital, and an expanded military presence in the country. The U.S. is targeting extremist groups across West Africa. Deploying drones in Niger would significantly enlarge the range U.S. drones can cover over West Africa.
Taliban gunmen disguised in burqas attacked a university dormitory in Peshawar, Pakistan, the Times reported. Gunfire killed at least nine people and wounded thirty others. The Pakistani Taliban said its militants had attacked a Pakistani intelligence safe house. Pakistani authorities said there was no intelligence activity at the university.
The Pentagon delayed indefinitely a planned phase-out of certain types of cluster munitions, according to the AP. The Department of Defense said it was unable to fulfill a pledge by President George W. Bush to use cluster munitions that have high safety standards by 2019 and would continue to use its existing stockpile. The U.S. has not signed the 2010 treaty banning the use of cluster bombs.
ICYMI: Yesterday on Lawfare
Hayley Evans and Shannon Togawa Mercer discussed Brexits implications for data protection regulations.
Evans summarized the UKs new data protection bill.
Madiha Afzal explained why the Trumps administrations strategy in Pakistan is likely doomed to failure.
Curtis Bradley and Jack Goldsmith discussed whether Congress cares that the president has an enormous amount of discretion to interpret international law.
Goldsmith and Robert Williams argued that the recent indictment of three Chinese hackers shows the 2015 U.S.-China cybersecurity agreement is weakening.
Scott Anderson and Yishai Schwartz explained the potential consequences if the president waives the Jerusalem Embassy Act.
Benjamin Wittes posted the Power of Delusion Thinking edition of Rational Security.
Susan Hennessey shared her testimony from a congressional hearing on the cybersecurity of voting machines.
Email the Roundup Team noteworthy law and security-related articles to include, and follow us on Twitter and Facebook for additional commentary on these issues. Sign up to receive Lawfare in your inbox. Visit our Events Calendar to learn about upcoming national security events, and check out relevant job openings on our Job Board.
The Early Edition: December 1, 2017
---
Before the start of business, Just Security provides a curated summary of up-to-the-minute developments at home and abroad. Heres todays news.
The TRUMP ADMINISTRATION
A plan to replace Secretary of State Rex Tillerson with C.I.A. Director Mike Pompeo has been devised by the White House, senior administration officials said yesterday, with Pompeo to be replaced by Sen. Tom Cotton (R-Ark.) who has signaled an intention to accept the role of C.I.A. Director if offered however officials have said that Trump has not yet signed off on the plan which was devised by White House chief of staff John F. Kelly. Peter Baker, Maggie Haberman and Gardiner Harris report at the New York Times.
Hes here Rex is here, Trump said yesterday in response to a question about Tillerson and whether he wants him to remain as secretary of state, Trumps comments did not quell rumors about Tillersons departure and there have been numerous reports that the president has a poor relationship with the secretary of state. Michael C. Bender and Peter Nicholas report at the Wall Street Journal.
He remains, as I have been told, committed to doing this job, the State Department spokesperson Heather Nauert said yesterday, making the statement as part of a series of comments by administration officials that tried to downplay the rumors of Tillersons departure, separately Sen. Bob Corker (R-Tenn.) told reporters that he had spoken to Tillerson in a lengthy conversation and did not believe he was soon to be sacked. Anne Gearan and Carol Morello report at the Washington Post.
Kelly called the State Department to tell them that the rumors about a plan to oust Tillerson are not true, Nauert said yesterday, the BBC reports.
Nauert pointed out that Tillerson will be going on a tour of Europe next week and had a full week of engagements when asked about the secretary of states position, in response to a question about Tillersons authority and whether it has been undermined, Nauert responded that Tillerson is someone whose feathers dont get ruffled very easily. Julian Borger and David Smith report at the Guardian.
Theres nothing to it, the Defense Secretary Jim Mattis said yesterday in response to reports of Tillersons imminent departure. Ellen Mitchell reports at the Hill.
The reports of Tillersons departure were disclosed as part of an attempt by the White House to publicly shame the secretary of state, according to a source familiar with the matter, adding that the shaming would be followed by waiting for Tillerson to punch out. Michelle Kosinski and Sara Murray report at CNN.
Several senior administration officials claimed that there would be further departures of senior White House aides and Cabinet members as Trump reaches his one-year anniversary in office, the White House press secretary Sarah Huckabee Sanders said yesterday that there are no personnel announcements at this time.  Michael C. Bender reports at the Wall Street Journal.
Diplomats frustrated with Tillersons leadership of the State Department have cautiously welcomed the prospect of Pompeos appointment, saying that despite his partisan persuasion, they hope that a better relationship with the president would be to the benefit of the department. Nahal Toosi explains at POLITICO.
Pompeo has certain qualities that Tillerson does not possess, however he would be still faced with similar problems regarding the presidents lack of regard for diplomacy and the reports of Pompeos potential appointment has drawn a mixed reaction from serving U.S. officials. Arshad Mohammed explains at Reuters.
Pompeo would bring a distinctly political voice to the role of secretary of state, having shown an ideological and politicized approach as C.I.A. director which has aligned with the presidents views on many issues, this would bring the benefit of a better relationship with the president, but would remove a voice of moderation on key foreign policy issues. Mark Landler writes at the New York Times.
Tillerson is arguably unsuited to his role and has presided over a chaotic and demoralizing period at the State Department, however if the personnel changes take place, it would potentially provide Trump with two more loyal lieutenants as Pompeo has been pointedly hawkish on key issues, such as on the 2015 Iran nuclear deal, and Cotton is perhaps the hardest-line hawk in the Senate. Ishaan Tharoor provides an analysis at the Washington Post.
The appointment of Cotton as C.I.A. Director would cement his meteoric rise in Republican politics, which has been achieved through an attempt to co-opt and shape the president rather than rail against him. Eliana Johnson and Ali Watkins observe at POLITICO.
Intelligence professionals have questioned Cottons credentials and have expressed objection to his characterization of waterboarding and torture, Spencer Ackerman explains at The Daily Beast.
Changes in personnel would likely be seen as a signal of greater U.S. willingness to use force, it remains unclear whether bringing in Pompeo and Cotton would lead to substantive policy changes, nevertheless Pyongyang and Tehran should understand that Washington is recalculating its tolerance for risk. David Ignatius writes at the Washington Post.
NORTH KOREA
The Chinese Envoy, who just returned from North Korea, seems to have had no impact on Little Rocket Man, Trump tweeted yesterday, referring to a recent visit by Chinese President Xi Jinpings special envoy to Pyongyang and North Koreas launch of an intercontinental ballistic missile (I.C.B.M.) on Wednesday. Ashley Parker reports at the Washington Post.
The U.S.s announcement last week of joint military drills with South Korea provoked North Korean leader Kim Jong-un to take rash action, the Russian Foreign Minister Sergei Lavrov claimed yesterday, accusing the U.S. of escalating tensions and calling for the U.S. to first of all explain to us what they are trying to achieve. Nathan Hodge reports at the Wall Street Journal.
Secretary of State Rex Tillerson yesterday praised China for doing a lot but said they could do more to restrain the trade of oil with North Korea, Makini Brice and Andrew Osborn reporting at Reuters.
Defense Secretary Jim Mattis said yesterday that the U.S. would be unrelenting in its pursuit of diplomacy, adding that our diplomats will speak from a position of strength because we do have military options. Reuters reporting.
TRUMP-RUSSIA
Trump urged Senate Republicans to try and conclude the Senate Intelligence Committees investigation into Russian interference in the 2016 election, according to several lawmakers and aides, including the Chairman of the committee Richard Burr (R-N.C.). The former Chairwoman of the committee Dianne Feinstein (D-Calif.) said that Trumps requests were inappropriate and breached the separation of powers, Jonathan Martin, Maggie Haberman and Alexander Burns report at the New York Times.
During testimony to the House Intelligence Committee, the Trump associate and founder of private military company Blackwater, Erik Prince, confirmed that he had met with a member of Russian President Vladimir Putins inner circle in the Seychelles in a secret Jan. 11 meeting. The meeting was brokered by the U.A.E. as part of an apparent attempt to set up backchannel communications between Trump and Russia, according to sources familiar with the interview, however Prince denied that he was representing the Trump transition team during the meeting, Karoun Demirjian reporting at the Washington Post.
A transcript of Princes interview is expected to be made public within the next three days, Katie Bo Williams reports at the Hill.
Attorney General Jeff Sessions was evasive when testifying before the House Intelligence Committee in a closed hearing yesterday, according to Democratic lawmakers who attended, the ranking Democrat Rep. Adam Schiff (Calif.) said that he was troubled by Sessions refusal to answer critical questions relating to the Russia investigation. Patricia Zengerle and Sarah N. Lynch report at Reuters.
The opposition research firm Fusion G.P.S. would not run afoul of the First Amendment by revealing more of its clients and vendors, U.S. District Court Judge Richard Leon suggested yesterday, the firm commissioned the former British Intelligence officer Christopher Steele to compile a controversial dossier that alleged links between Trump and Russia. Josh Gerstein reports at POLITICO.
Trumps former campaign chairman Paul Manafort reached a bail deal with prosecutors yesterday, Manafort and his co-defendant Rick Gates have had their movement restricted since special counsel Robert Mueller charged them as part of his investigation into Russian interference in the election. Spencer Hsu reports at the Washington Post.
ISRAEL-PALESTINE
A plan to formally recognize Jerusalem as Israels capital and to move the U.S. Embassy to the city has been considered by the Trump administration, according to U.S. officials, such a move would likely provoke a strong reaction from Palestinians and potentially undermine peace negotiations. When asked about moving the U.S. Embassy from Tel Aviv, a White House spokesperson said that the president has always said it is a matter of when, not if, Felicia Schwartz, Andrew Ackerman and Rory Jones report at the Wall Street Journal.
This is a premature report, the White House press secretary Sarah Huckabee Sanders said in response to rumors of the planned U.S. Embassy move, Andrew Restuccia and Eliana Johnson reporting at POLITICO.
An Israeli soldier was stabbed to death in southern Israel yesterday, hours after Israeli forces struck the Gaza Strip in retaliation for mortar fire. Ilan Ben Zion reports at the Financial Times.
The two sides in the Israeli-Palestinian conflict should focus on incremental changes rather than a comprehensive solution, and the plan to for the division of the Jerusalem municipal area is a good place to begin. Peter Berkowitz writes at the Wall Street Journal.
YEMEN
Saudi Arabia intercepted a Houthi rebel missile fired toward the country from Yemen, the Saudi military said today, marking the second launch by the Houthi rebels in Yemen after they fired a ballistic missile on Nov. 4. Jamie Tarabay reports at CNN.   
The Houthi ballistic missiles that were fired into Saudi Arabia this year appear to have been designed and manufactured by Iran, according to a confidential report by U.N. sanctions monitors to the Security Council on Nov. 24, the revelation likely strengthening the Trump administrations attempts to punish Iran. Michelle Nichols reports at Reuters.
The Saudi-led coalition must fully wind down its blockade on Yemen to avoid an atrocious humanitarian tragedy, the U.N. humanitarian chief Mark Lowcock said today, Tom Miles reporting at Reuters.
SYRIA
The U.S. is set to pull 400 Marines out of Syria following their successful support of coalition forces and the Syrian Democratic Forces (S.D.F.) in their operation to take the Islamic State-held city of Raqqa, the U.S. Central Command said in a statement yesterday.
Were not saying its not needed anymore but were saying its not needed in the volume weve had it, the spokesperson for the U.S.-led coalition Col. Ryan Dillon said yesterday in relation to troop deployments in Syria and the withdrawal of the Marines. Ben Kesling reporting at the Wall Street Journal.
The U.N.-backed peace talks on Syria have been extended until mid-December, the U.N. special envoy to Syria Staffan de Mistura said yesterday, emphasizing that the talks should have no preconditions. The U.N. News Centre reports.
U.S.-led airstrikes continue. U.S. and coalition forces carried out 11 airstrikes against Islamic State targets in Syria and Iraq between November 24 and November 26. [Central Command]
U.S.-U.K. RELATIONS
The fact that we work together does not mean that we are afraid to say we think the United States has got it wrong, the British Prime Minister Theresa May said yesterday, responding to Trumps sharing of content from the far-right, anti-Islam political group Britain First on his Twitter account. Jason Douglas and Jenny Gross report at the Wall Street Journal, noting the impact the presidents actions have had on the special relationship.
Trumps visit is unlikely to be officially canceled, despite the outrage across the political spectrum in the U.K. at Trumps actions, Amanda Erickson explains at the Washington Post.
The British government were within their rights to tell the U.S. President to butt out, and Trump should be aware that the U.K. remains the indispensable ally to the U.S. in the political and economic affairs of the world, the Wall Street Journal editorial board writes.
The U.K. should rescind its invitation to Trump for a state visit, Matthew DAncona writes at the New York Times.
OTHER DEVELOPMENTS
The U.S. Defense Department was granted permission by the government of Niger to deploy armed drones from its capital, Pentagon officials said yesterday, the agreement was made through a memorandum of understanding and drone operations could begin within days. Helene Cooper and Eric Schmitt report at the New York Times.
Taliban militants in Pakistan killed at least nine people and wounded at least 30 in an attack in the city of Peshawar today, according to officials, Ismail Khan reporting at the New York Times.
The American citizen who apparently fought for the Islamic State group in Iraq and was captured by the U.S. in mid-September has been informed of his right to counsel, however the Department of Justice said yesterday that due to his current situation, it was unknown when he would be able to have an attorney. Katie Bo Williams reports at the Hill.
Members of the Taliban in Afghanistan have defected to Islamic State group in the northern Jawzjan province, providing the Islamic State with a new foothold which has drawn the attention of U.S. forces. Matin Sahak and Girish Gupta report at Reuters.
The Defense Department has indefinitely postponed a planned policy banning the use of certain cluster bombs by 2019, the Pentagon spokesperson Tom Crossen saying in a statement yesterday that cluster munitions remain a vital military capability. Ellen Mitchell reports at the Hill.
A package of secret proposals that would allow for private companies to run covert operations and rendition programs has been considered by the White House and the C.I.A., Aram Roston reveals at BuzzFeed News.
The Libyan Prime Minister Fayez el-Sarraj yesterday expressed hope that the U.N.-imposed arms embargo would be partially lifted, making the comments ahead of a meeting with Defense Secretary Jim Mattis and a meeting today with President Trump. Reuters reports.
The Iranian-Turkish businessman Reza Zarrab claimed that the Turkish President Reçep Tayyip Erdoğan personally intervened in a scheme allowing Iran to avoid U.S. and U.N. sanctions, Zarrab said in court testimony in New York yesterday. Jose Pagliery reports at CNN.
Trump has not nominated a single member to work on the Presidents Intelligence Advisory Board which reviews the intelligence community, demonstrating the presidents ambivalence toward the intelligence community, Jenna McLaughlin writes at Foreign Policy.
The Trump administration and Saudi Arabias goal to curb Irans influence in the Middle East has been undermined by a lack of commonality on key issues, particularly how far they are willing to risk a civil war in Lebanon to clamp down on the Iran-backed Lebanese Shiite Hezbollah group. Yaroslav Trofimov writes at the Wall Street Journal.
Group Of Republicans Warn Against Plans To Drill In Fragile Arctic Wildlife Refuge
---
Any development footprint in the refuge stands to disrupt this fragile, critically important landscape, the 12 House GOP lawmakers wrote.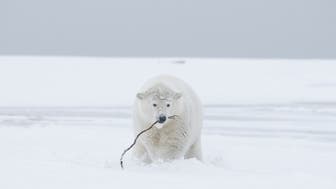 Robert Mueller expertly used Michael Flynn to lay a no-win trap for Jared Kushner
---
Two days ago we learned that Special Counsel Robert Mueller recently met with Jared Kushner to discuss Michael Flynn's role in the Trump-Russia scandal. It stood out as bizarre, considering that we had already learned Mueller was in the process of cutting a deal with Flynn, meaning that Mueller wouldn't need any more testimony against Flynn. This morning Flynn did indeed cut that deal. Now that the details are leaking out, it's become clear why Mueller went back and met with Kushner: it was a trap.
Flynn has testified that while he was illegally communicating with the Russian Ambassador about sanctions on December 29th, he was relaying those conversations in real time to Jared Kushner at Mar-a-Lago (link). In other words, Flynn just sent Kushner up the river by pegging him as the ringleader of the Trump-Russia conspiracy. Of course Flynn will have to provide evidence of this beyond merely his own word, but Mueller has given him a sweetheart deal, suggesting that Flynn does indeed have overwhelming evidence. The key here, however, is Mueller's last minute meeting with Kushner.
Based on the timeline as we now know it, Mueller went back and met with Kushner after Flynn had begun negotiating a deal, but before word of that deal became public. In other words, Kushner didn't know at the time that Flynn had already ratted him out. Mueller met with Kushner in order to lay a perjury trap by asking him about the events that Flynn had already spelled out.
We don't yet know whether Jared Kushner fell into that perjury trap, or if he told Robert Mueller the truth. But either way he's facing trouble. If he admitted to being Flynn's point man for the Russian sanctions conspiracy, then he just confessed to a serious crime. And if he lied about it, then Mueller has him nailed for lying to a federal investigator, which is an imprisonable felony. If Flynn's evidence against Kushner is as good as Mueller seems to think it is, then Kushner is screwed one way or the other.
The post Robert Mueller expertly used Michael Flynn to lay a no-win trap for Jared Kushner appeared first on Palmer Report.
erdogan trump – Google Search
---
President Donald Trump and his Turkish counterpart on Friday discussed by phone the crisis in Syria and other issues, including ties between the United States and Turkey, according to a White House readout of the call. "President Trump and President Erdogan underscored the need to end the …
Business Insider
–
Nov 28, 2017
ANKARA (Reuters) – Turkish President Tayyip Erdogan said on Tuesday his talks with U.S. President Donald Trump last week were the first occasion in a long time the two NATO allies were "on the same wavelength" and they would speak against this week. Diplomatic ties between Ankara and Washington …
giuliani and trump – Google Search
---
The Daily Caller
–
Nov 29, 2017
A month after Giuliani and Mukasey's meeting with Erdogan, Trump fired Preet Bharara, the U.S. attorney who was initially handling the Zarrab case. The move caught Bharara by surprise. Though an Obama appointee, Trump had told him just after the election that he would keep his position during the new …
Long Island Business News
–
1 hour ago
Callista Gngrich, named envoy to the Vatican, and her husband, former House Speaker Newt Gingrich, have both been members of Trump's Northern Virginia golf club, according to USA Today. Andrew Giuliani, Rudy Giuliani's son and a member of Trump National Golf Club in Westchester, is the White …
GOP Senators Criticize Trump Retweets Of Anti-Muslim Videos about 10 hours ago. After President Donald Trump on Wednesday morning retweeted several anti-Muslim videos from a far-right.
rudy giuliani russia – Google Search
---
Former Trump campaign surrogate Rudy Giuliani was seen this week in the Ukraine with a pro-Russiaofficial who is linked to Ukrainian political clients of former Trump campaign chief Paul Manafort. The Palmer Report was first to note on Monday that a news publication in the Ukraine had published …
Giuliani and Mukasey avoided mentioning the "central role" of Iran in the charges against Zarrab on filings submitted to the court about their work and said the case had no serious implications for U.S. national security. Judge Richard Berman slammed the omissions as "disingenuous" earlier this year.
Slate Magazine (blog)
–
Nov 28, 2017
The Zarrab case itself is complicated to begin with, and is also tied to a dizzying number of ongoing geopolitical stories—from Turkey's political crackdown to the investigation of the Trump campaign's connections to Russia—and involves figures including Rudy Giuliani, Michael Flynn, and Turkish President …
Rudy Giuliani – Google Search
---
Giuliani and Mukasey avoided mentioning the "central role" of Iran in the charges against Zarrab on filings submitted to the court about their work and said the case had no serious implications for U.S. national security. Judge Richard Berman slammed the omissions as "disingenuous" earlier this year.
A Turkish-Iranian gold trader linked to both Mike Flynn and Rudy Giuliani has agreed to cooperate with U.S. prosecutors. Reza Zarrab was scheduled to stand trial earlier this month in New York, where the U.S. attorney had filed charges in an international corruption case, but his lawyer confirmed an …
Rudy Giuliani Could Be Facing Felony Charges In Reza Zarrab Case
---
Rudy Giuliani May Be Going to Prison
Rudy Giuliani is famous for being the former mayor of New York City during the terrorist attacks in 2001. He helped the city get back on its feet and made the city even stronger than before. For those efforts, he deserves a ton of respect.
Nevertheless, there's a possibility that he will be heading to jail. The reason is that Giuliani may have played a critical role in rigging the 2016 presidential election in order to help his friend Donald Trump see victory. If this is true, that could mean he broke the law.
The Background Story
Before getting into politics, Giuliani practiced law in New York City. After getting out of politics, Giuliani got back to practicing law again.
This led Giuliani to work alongside Michael Mukasey (who was appointed Attorney General by George W. Bush) in order to try to broker a prisoner exchange with Turkey. Giuliani and Mukasey were representing Reza Zarrab, who is from Turkey and has links to Turkish government officials. In the end, there was no exchange of prisoners between the United States and Turkey. (Source: "Crook Claims Rudy Giuliani and Michael Mukasey Tried to Broker U.S.-Turkey Prisoner Swap," The Daily Beast, November 29,2017.)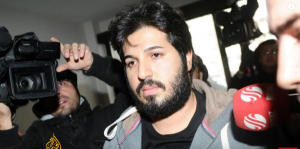 <a href="http://www.youtube.com/watch?v=H6F5L6pV2w0″ rel="nofollow">http://www.youtube.com/watch?v=H6F5L6pV2w0</a>
Zarrab needed to be represented by lawyers because he was a gold trader who was allegedly involved in a multi-million-dollar cash-for-gold scheme to help Turkey buy oil from Iran and get around the sanctions against Iran. There was no success in the case, and Zarrab remain in America.
Zarrab feels that Giuliani was trying to sabotage the trial for his own personal interest. Things then took another turn, with Giuliani just disappearing. Now Zarrab is co-operating with U.S. officials and informing them of all the details he knows about Rudy Giuliani.
Zarrab has told his side of the story, including more than €45.0 million that he used to bribe a former Turkish minister of economy. He did that so he would be allowed to trade gold with Iran even though there are sanctions in place. The plan was to split the profit margins of the transactions 50-50. Zarrab disclosed how a gold trade would work from the start to the end. He also explained how the parties involved would conduct their business. (Source: Ibid.)
In terms of client-lawyer confidentially there were no laws being broken by Zarrab. Since there is a possibility that Giuliani broke the law, Zarrab was allowed to speak about his interactions with Giuliani.
Did Rudy Giuliani Take on Representing Reza Zarrab to Protect Himself?
A lawyer always has a decision of not representing a client if they choose to do so. When looking at all the facts, it seems that Giuliani took on the Zarrab case in order to protect himself.
First off, Giuliani is good friends with Donald Trump. This was even before Trump got into the political world. This, of course, is no indication that there was any wrongdoing.
However, one suspicious move by President Trump is that he did not give Giuliani a high-ranking role in his administration. There had been many rumors that Giuliani was going to be named vice president; instead, Giuliani only took an informal role as a cybersecurity advisor. This is quite surprising, due to vast amount of experience that Giuliani has in politics.
A major reason for not being appointed to a high-ranking position is because Giuliani most likely would have not been approved by the senate committee. This is due to the fact of possible rigging of votes in the 2016 presidential campaign. In addition, there is the possibility that he worked with the FBI by gaining information about Hillary Clinton.  Giuliani told Fox News that he had information about the Clinton e-mail scandal  before it was public knowledge.  (Source: "FBI Investigating Possible Leaks To Rudy Giuliani About Hillary Clinton Email Investigation," Huffington Post, May 3, 2017.)
By being involved in the case, it gave Giuliani a first-hand look at all the information in the matter. In addition, it gave Giuliani the possibility of helping his friend Trump if his name were to come up in the manner.
Therefore, by Giuliani having an "informal" role in Trump's administration, it still gave the two a working relationship.
Bill Palmer Claims that Giuliani Is Going to Prison
Bill Palmer is the senior editor and founder of The Palmer Report, said,
Whatever extra-legal antics Rudy Giuliani was carrying out to try to sabotage the trial of Reza Zarrab earlier this year, Zarrab surely knows the ugly details. Now that Zarrab has flipped, he must and will give up Giuliani. Because Giuliani was breaking the law to try to help Zarrab, attorney-client privilege doesn't apply. It means Giuliani is going to prison – and he might have to cut a deal against Trump just to avoid a particularly long sentence.
(Source: "Key Witness Flips, Rudy Giuliani Now Implicated…But He's Suddenly Disappeared," Bluedot Daily, November 30, 2017.)
Can the Former Mayor Really Go to Prison?
There is a long list of political figures who have gone to jail for their actions. So, regardless of what they did for the country, breaking the law is a serious matter. Interference in the 2016 presidential election is not a joking matter. The time that Giuliani could spend in jail would be determined by a judge.
Giuliani could see jail time, but it will be related to events that have occurred relating to the 2016 presidential election. It seems that he used his previous contacts as a political figure to gain access to FBI confidential information regarding Hillary Clinton's e-mail case. Since he has a relationship to Donald Trump, the information could have been shared and used during the campaign, which would be breaking the law.
Also, it could be possible that there was interference from Turkey and Russia in the 2016 election, with Giuliani working with these foreign governments. Again, this would be breaking the law. If any of this is tru,e than it could lead to Giuliani going to jail.
Of course, no one is guilty until it is proven. This is where Reza Zarrab comes into play. Zarrab seems to have information related to Giuliani interfering in the election; this is where charges could be laid. This would then result in the former mayor seeing possible jail time.
Robert Mueller and his special investigation team will investigate Rudy Giuliani for any interference in the 2016 presidential election. It is quite possible that Mueller interviews Reza Zarrab as part of this investigation.
It does not help Giuliani's case that he seems to be hiding from the public. Some may think it means he has done something wrong. With Giuliani being a public figure, it's possible that someone will find and broadcast his current hiding position on social media .
If Giuliani is guilty, it may be best to come out of hiding and attempt to make a deal in order to see fewer charges.