Mike Nova's Shared NewsLinks
Mike Nova's Shared NewsLinks
Democracy and the Machinations of Mind Control | by Anthony Barnett | NYR Daily
---
The British are catching up with an American awareness of the intertwined political influence of the secretive super-rich, social media, and the Kremlin. In America, illicit support for Trump has been investigated by intelligence agencies, Justice Department officials, and major media organizations. Uncovering election interference in Brexit-Britain has been a more freelance business. About a year ago, Carole Cadwalladr, a regular contributor to The Observer newspaper, started researching the "right-wing fake news ecosystem" and its capture of web searches through Google especially. This line of inquiry has also been followed by ByLine, a crowdfunded investigative journalism initiative, which hosts a regular column by J.J. Patrick, who has been mapping the scale and penetration of Russian trolls and bots sowing hatred and division via social media.
Cadwalladr's reporting led her to uncover the part played by Cambridge Analytica in the Brexit referendum. This company, London-based but US-owned (principally by the hedge-fund billionaire Robert Mercer, who was one of Donald Trump's biggest donors), generated the "220 million" data setsof US voters' details that underpinned Trump's Facebook campaign. This employed so-called black ads only seen by targeted voters, a process that bypasses and undermines the shared political community essential for democracy. Cadwalladr found that the firm had also acted on behalf of the Vote Leave campaign in Britain—though Cambridge Analytica denied elements of her reporting.
In a follow-up article, she described how "a website called CNSnews.com… dominated Google's search algorithm," flooding it with reports that established media outlets are "fake" and "dead"; this site was backed, too, by Mercer's foundation. Cadwalladr also met with Andy Wigmore, who had been the director of communications for Nigel Farage, the former head of the UK Independence Party (UKIP) and leading Leave campaigner who has subsequently emerged as a Trump acolyte. Cadwalladr learned that Farage was friends with Mercer and, as Wigmore told her, that Mercer had directed Cambridge Analytica to help the Brexit campaign. According to the UK's election law, all gifts in kind must be declared for their monetary worth and none can come from overseas donors. The UK's Electoral Commission is now investigating this apparent double breach; Cambridge Analytica, meanwhile, is pursuing legal action against The Observer.
In March, Farage was spotted going into the Ecuadorian Embassy in London, where WikiLeaks founder Julian Assange has taken refuge. As Farage left the embassy, a BuzzFeed News journalist asked what he was doing there. Farage replied that he could not remember. In an overview in May, Cadwalladr pieced together various ties between the Trump campaign, Nigel Farage, and Russian "influence" efforts (including the alleged leaking of hacked information to WikiLeaks). British democracy, she concluded, had been "hijacked":
There are three strands to this story. How the foundations of an authoritarian surveillance state are being laid in the US. How British democracy was subverted through a covert, far-reaching plan of coordination enabled by a US billionaire. And how we are in the midst of a massive land grab for power by billionaires via our data. Data which is being silently amassed, harvested and stored. Whoever owns this data owns the future.
As Cadwalladr was developing her thesis about this new machinery of political subversion, the UK editor of openDemocracy, Adam Ramsay, made a discovery of his own (I was the first editor of openDemocracybut was not involved with this story). With Peter Geoghegan, Ramsay showed how large sums of money were sent to the Vote Leave campaign during the EU referendum via a small, hard-line Loyalist party in Northern Ireland, the Democratic Unionist Party (DUP). (By curious serendipity, Prime Minister Theresa May was forced to form a coalition government with the DUP after her Conservative Party lost its parliamentary majority in the general election of June 2017.) The loophole-ridden regulations governing British elections permit Northern Irish parties the unique privilege of not having to declare the source of their donations. A policy once justified by security concerns during the Troubles was abused by as-yet unidentified Brexit supporters to channel a secret, roughly half-million-dollar donation through the DUP to be spent mostly in mainland Britain.
In September, openDemocracy followed up with further reporting on a story originally broken last year by the satirical and muck-raking magazine Private Eye. A twenty-three-year-old fashion student had set up his own campaign for Brexit, which he called "BeLeave." During the period immediately before a referendum, such operations must register with the Electoral Commission. They are permitted a maximum expenditure of £700,000 (about $935,000), while the designated lead campaign on each side is permitted up to £7 million ($9.35 million). Vote Leave led for the Brexit side and as it reached its limit, it gave £625,000 ($835,000) to the tiny BeLeave, that apparently paid it to AggregateIQ, a Canadian data analysis company that was assisting Vote Leave. AggregateIQ is, again, linked to Robert Mercer. The protests that followed this openDemocracy report led, at length, to the Electoral Commission's opening an inquiry into the payment; openDemocracy also published an analysis of the dubious finances of Arron Banks, the major British funder of UKIP and its anti-immigrant call for Brexit. On the basis of Banks's multimillion-pound funding of Brexit causes, one lawmaker called for the Electoral Commission to investigate whether Russian meddling was involved in the Leave campaign. Banks has dismissed reports of Russian money as "bollocks."
As Cadwalladr continues to report on the effects of Vote Leave's "dark campaign" and its funding, she acknowledges others' arguments that Brexit was also caused by, for example, "rising inequality, frustration with elites, economic uncertainty." I would add to those factors the resurgence of a particular English nationalism based on the dream of a resurgent "Great Britain," which was seduced by the pro-Brexit campaign slogan "Take back control." Nationalist sentiment of this sort will not be undermined by any revelations about Russian trouble-making or covert support from American billionaires—any more than Trump's base seems likely to abandon the president over what the investigation of Special Counsel Robert Mueller may discover.
In both the US and the UK, investigations into the deployment of these shadowy forces are still in progress. In close contests, every influence counts. There is, therefore, an understandable temptation to emphasize that without secretive billionaires, or the Russians, or Facebook, the outcomes of the Brexit referendum and the US presidential election would have been different. And as elections are likely to carry on being close-run, it is important to track down and expose systemic manipulation. But it does not follow that slush funds, algorithms, and alleged conspiracies were primary causes of the electoral shocks of 2016. Nearly 63 million Americans voted for Trump, although Hillary Clinton outspent him by half a billion dollars. In the UK, 52 percent of voters backed Brexit. A widespread revolt against elite entitlement and genuine resentment against a rigged system are the most important explanations in both cases.
Trump, at least, can be voted out of office in three years' time. Britain's referendum decision to quit the European Union will not be so easily reversed. Should the UK leave the EU on schedule at the end of March 2019, impoverishment and humiliation are likely; even a successful Brexit, if such is possible, will pitch the UK into permanent competition with the Continent. Either outcome is repugnant for large majorities of voters in London, Scotland, and Northern Ireland. With the stakes so high, anything that undermines the legitimacy of Brexit fills its Remain-voting opponents with hopes of a reprieve. This could be a dangerous delusion.
The emerging picture of efforts to manipulate the outcomes of the US election and the Brexit referendum leads to an awkward paradox. For the first time in a long time, voters who recognized the rigged nature of the system voted in large enough numbers to overthrow "the swamp" of "politics as usual"; at the same time, the system itself was perhaps more rigged than ever, thanks to the new-fangled methods. While it is vital to expose how these worked, it is even more important also to develop a politics that validates voters' legitimate repudiation of a corrupt establishment, rather than dismisses them as ignorant and gullible. The risk of exaggerating the effect of novel methods of subversion is that it will only reinforce cynicism about politics and government in general—and that would be a win for billionaires like Robert Mercer, and their friends and helpers like Nigel Farage, and all they stand for.
This is the trap from which democracy in Britain and America must now extricate itself. There will have to be a credible alternative and not a return to the status quo that led to the revolts of 2016. In Britain, the advocates of Brexit captured a wish for self-government with their slogan "take back control"—a desire for democratic accountability that must be freed from the grasp of demagogy, not derided. As for the US, Trump pledged in Pennsylvania that he would speak for "the millions of our workers with nothing but poverty and heartache." By all means, mock his hypocrisy, but the only way to combat his influence effectively will be by a politics that does speak for millions of workers.
It is possible to spring the trap. Behind both Brexit and Trump was a widespread repudiation of entitlement. Part of its energy in Britain has now gathered around a resurgent Labour Party, which made unexpected gains in June's general election despite vicious attacks from the right-wing press on its leader, Jeremy Corbyn. In the US, the current of opposition and resistance is running through the #MeToo wave of revulsion at sexual harassment and male abuse of power. A groper-in-chief president faces his own public reckoning, as more and more voices—this week, a blistering denunciation from the editorial board of USA Today—call out his presumption of the right to belittle and humiliate. Trump remains in office, and Brexit proceeds, but unearned entitlement is everywhere on the run. The enemies of democracy—from oligarchs to billionaires—have reason to be fearful.
Hanukkah's real meaning — Don't just see the spiritual light, share it with the world
---
Even most Jews are unaware that the key to the observance of Hanukkah isnt lighting the candles, playing with dreidels (spinning tops), eating latkes (potato pancakes), or giving gifts (in an imitation of Christmas).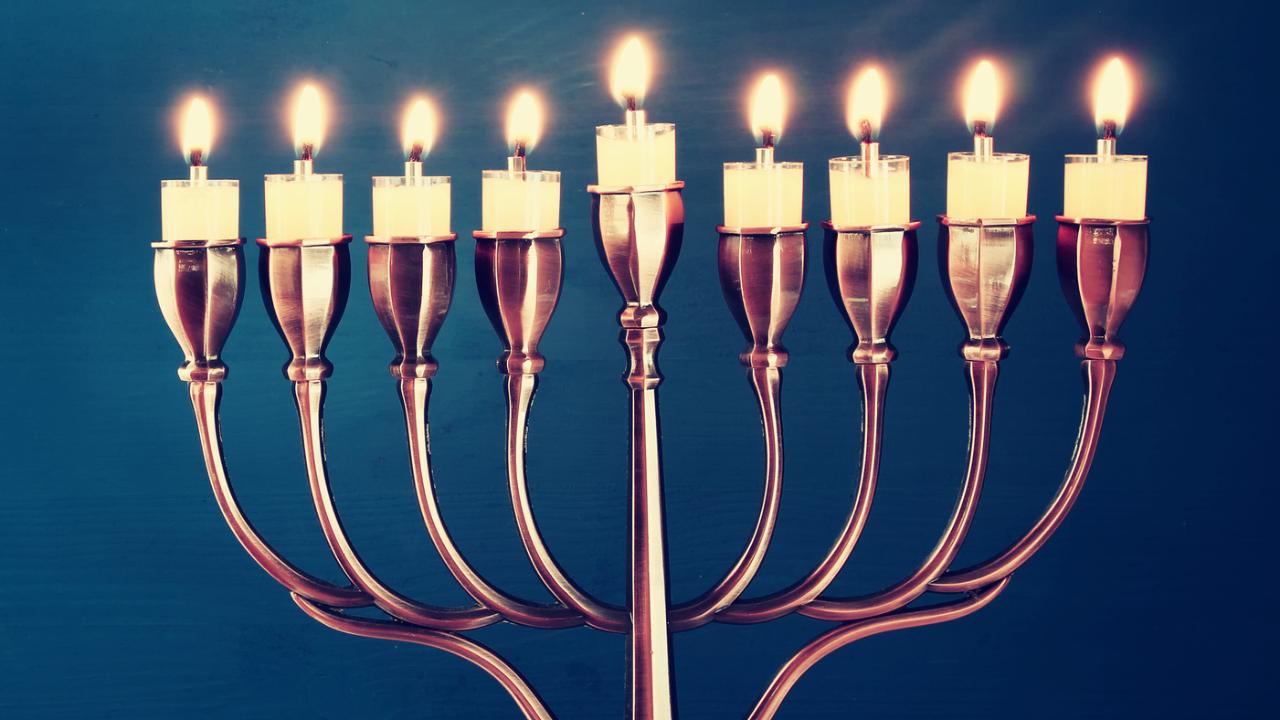 Russia has ability to 'disrupt' Britain's internet access, head of Armed Forces warns
---
None
Trump's Strange Love for Putin Has Become a National Security Nightmare – Vanity Fair
---
2:01 PM 12/14/2017 M.N.: Investigate the Obamas FBI and the Obamas DOJ! What the utter idiots! Obama was more Third World caudillo than president
---
M.N.: Investigate the Obama's FBI and the Obama's DOJ! What the utter idiots! "This shouldnt be all that surprising given that Barack Obama gleefully weaponized the FBI, Department of Justice, and various intelligence agencies, and criminalized political differences in the process. A radical zealot with a desire to fundamentally transform the United States, the 44th president … Continue reading"2:01 PM 12/14/2017 – M.N.: Investigate the Obama's FBI and the Obama's DOJ! What the utter idiots! – "Obama was more Third World caudillo than president…""
2:13 PM 12/14/2017 Polish official says Putin responsible for 2010 plane crash
---
Polish official says Putin responsible for 2010 plane crash Visitors at the Powazki Cemetery, in Warsaw, Poland, on Nov. 12, 2016, walk toward a memorial of some of the victims of a 2010 plane crash in Russia that killed Poland's President Lech Kaczynski and 95 other prominent Poles. CZAREK SOKOLOWSKI/AP PHOTO WARSAW, Poland Poland's … Continue reading"2:13 PM 12/14/2017 – Polish official says Putin responsible for 2010 plane crash"
2:40 PM 12/14/2017 M.N.: The answer is: YES, and without any doubts! The FBI Did Become A KGB-Type Operation Under Obama! Investigate him personally, investigate the FBI, and investigate how it happened.
---
M.N.: The answer is: "YES", and without any doubts! The FBI Did Become A 'KGB-Type Operation' Under Obama! Investigate him personally, investigate the FBI, and investigate how it happened.  "I think the FBI has been compromised," Fitton said on Fox News @ Night. "Forget about shutting down Mr. Mueller. Do we need to shut down the FBI because it was … Continue reading"2:40 PM 12/14/2017 – M.N.: The answer is: "YES", and without any doubts! The FBI Did Become A 'KGB-Type Operation' Under Obama! Investigate him personally, investigate the FBI, and investigate how it happened. "
Today's Headlines and Commentary
---
6,700 Rohingya diedincluding 730 children under the age of 5 in the first month of the Myanmar governments crackdown on the Muslim ethnic minority group, according to the New York Times. The Times also reports that two Reuters journalists have been arrested in the country on accusation that they attempted to illegally obtain government documents related to the military's activities in Rakhine State, where the acts against Rohingya have occurred. Murders, rape, and arson in that state have driven over 645,000 Rohingya into neighboring Bangladesh since August. The United States and United Nations have called the acts ethnic cleansing.
In a 3-2 vote, the Federal Communications Commission voted to repeal the 2015 net neutrality rules, reports the Washington Post. A University of Maryland survey earlier this month said 83% of Americans oppose the change, which allows internet service providers to discriminate in the connection speeds they allow to different websites. The Times says the final effect that the change will have on internet users remains unclear. New York Attorney General Eric Schneiderman says he intends to file a lawsuit seeking to stop the rule change.
In the days before President Donald Trump took office, his closest confidants urged him to accept the intelligence communitys assessment that Russia interfered in the 2016 U.S. election, says the Post. The president resisted the advice. Based on interviews with 50 current and former American officials, the Posts essay details episodes that reveal the presidents views and frustrations related to Russia, how those frustrations have affected his relationships with those around him, and the resulting implications for foreign policy and national security. If you talk about Russia, meddling, interferencethat takes the [Presidential Daily Briefing] off the rails, said one former senior intelligence official. The briefing is designed to avoid angering the president, the Posts report says.
In a signing statement for the 2018 National Defense Authorization Act, Trump signified that he intends to keep Guantanamo open, though he reserves the right to release detainees, the Miami Herald reports. Trump stated that restrictions on the Presidents authority to transfer detainees would violate constitutional separation-of-power principles, including the Presidents constitutional authority as Commander in Chief. The statement is similar to President Barack Obamas prior assertion of this authority, though the Obama administration emphasized this authority in an effort to close the facility.
The Trump administration is refocusing on Iran now that the threat from the Islamic State in the Middle East is subsiding, according to the Wall Street Journal. Officials from the U.S., Israel and Saudi Arabia have expressed concern over Iranian military expansion and the threat of Iranian military presence in Syria. While Defense Secretary James Mattis will keep troops in Syria in an effort to keep Islamic State insurgents from regaining ground in the country, U.S. officials state that American troops might also be needed to deter Irans military presence in Syria and prevent Iran from transporting weapons to its allies.
The unnamed U.S. citizen detained as an enemy combatant by the U.S. military since Sept. 16 also holds Saudi citizenship, according to the Hill. John Doe was captured by the U.S.-backed Syrian Democratic forces while allegedly fighting with Islamic State insurgents. He has not yet been charged or provided counsel, but his Saudi citizenship could allow an arrangement to transfer him into Saudi custody under certain conditions.
James Alex Fields Jr., the self-identified neo-Nazi that killed counterprotester Heather Heyer at a far-right rally in Charlottesville on Aug. 12, will make his first appearance in court on Thursday, according to the Post. He is charged with second-degree murder for deliberately driving his car into another car, killing Heyer and injuring 19 others, among several other charges.
Democrats on the Senate Homeland Security and Governmental Affairs Committee say the president will seek a federal pay freeze and cuts to domestic security programs in the fiscal year 2019 budget,reports the Post. The senators released two reports citing budget guidance promulgated by the Office of Management and Budget. The documents specifically address the Department of Homeland Security but, regarding pay raises, cite governmentwide guidance that there will be no civilian salary increases. The documents also cite $568 million in cuts to counterterrorism programs, including countering violent extremism initiatives, transportation security, domestic nuclear detection, and emergency response programs. Congress would ultimately have to decide whether to authorize appropriations for those purposes.
On Wednesday, British Parliament dealt a major blow to Prime Minister Theresa May in a 309-305 vote for more control over Brexit negotiations, the New York Times reports. Parliament must now provide formal approval for any final deal in the ongoing negotiations withdrawing from the European Union. May argued against the vote, calling it another roadblock in the complicated negotiations intended to be completed in March 2019.
On Thursday, South Korean President Moon Jae-in suggested a new start in the relationship between China and South Korea, the Journal reports. Moon and Chinese President Xi Jinping met at a Beijing summit, which was the first time the South Korean president visited China since assuming office in May. The two countries, which have suffered from a frayed diplomatic relations, seek to strengthen bilateral ties in a mutual effort to deter North Koreas missile program.
ICYMI: Yesterday on Lawfare
Mieke Eoyang, Benjamin Freeman and Benjamin Wittes analyzed new survey data on public confidence in the FBI.
Mieke Eoyang and Laura S.H. Holgate explained the dangers Michael Flynns advocacy for a Middle East nuclear power deal during his tenure as national security adviser.
Arun Sukumar commented on the reelection of Judge Dalveer Bandhari to the International Court of Justice.
Matthew Kahn posted the live stream of Deputy Attorney General Rod Rosensteins testimony on Justice Department oversight before the House Judiciary Committee.
Kahn posted the live stream of Tuesdays Senate Foreign Relations Committee hearing on the strategic and legal considerations regarding the use of force.
Email the Roundup Team noteworthy law and security-related articles to include, and follow us on Twitter and Facebook for additional commentary on these issues. Sign up to receive Lawfare in your inbox. Visit ourEvents Calendar to learn about upcoming national security events, and check out relevant job openings on ourJob Board.
How Trump's Russia interference doubts impact national security – CBS News
---
Theres A Deadly New Threat From North Korea
---
If North Korea is starting a biological weapons program, it's one more warning of the escalating threat the isolated nation poses to national security.
The American KGB is out of control! Thats how the freedom of speech is raped in America by the FBI! Gregg Jarretts arrest a result of the FBIs provocation and the FBIs retaliation for his criticism of the FBI
---
"Drunk Fox News Anchor Gregg Jarrett Arrested During Airport Fight" VIDEO "Fox News Anchor Arrested" The American KGB is out of control! That's how the freedom of speech is raped in America by the FBI!  Is Gregg Jarrett's arrest a result of the FBI's provocation and the FBI's retaliation for his criticism of the FBI … Continue reading"The American KGB is out of control! That's how the freedom of speech is raped in America by the FBI! Gregg Jarrett's arrest a result of the FBI's provocation and the FBI's retaliation for his criticism of the FBI"
HSBC Deferred Prosecution For Cartel Money Laundering Expires
---
Analysis: The global banking titan HSBC was fined a record-breaking $1.9 billion in 2012 for helping Mexican drug cartels launder money.
Did The FBI Become A 'KGB-Type Operation' Under Obama?
---
Hours after Deputy Attorney General Rod Rosenstein testified to Congress Wednesday that FBI special counsel Robert Mueller "is running [the Russia investigation] appropriately," a Fox News guest compared the FBI to the KGB, the notorious, Soviet-era secret police force.
Is it true? Let's see:
THE CLAIM
Keep up with this story and more by subscribing now
On Wednesday night, Tom Fitton, president of conservative organization Judicial Watch, took the rhetoric up a notch when he compared the FBI to the Soviet-era spy organization.
"I think the FBI has been compromised," Fitton said on Fox News @ Night. "Forget about shutting down Mr. Mueller. Do we need to shut down the FBI because it was turned into a KGB-type operation by the Obama administration?"
THE CONTEXT
As the investigation into possible collusion between Russia and the Donald Trump campaign ratchets up, Republicans have taken every opportunity to portray the special counsel and his team as biased.
Recent reports of anti-Trump texts among the FBI team may even have lent a modicum of credibility to the bias claim.
Fitton's leading question follows a similar segment on the conservative network a week earlier, when Fox News legal analyst Gregg Jarrett said "the FBI has become America's secret police" and compared the FBI to "the old KGB that comes for you in the dark of the night, banging through your door."
So what was the KGB?
As defined by the Cold War Museum, "The KGB was the world's largest spy and state-security machine, involved in all aspects of life of everyday people in the Soviet Union." The KGB was governed by a specific directive, but it was never published or made available to the public.
The KGB acted as a secret police force whose main goals were to keep dissenters quiet by any means necessary. Those who did not fall in line were murdered, tortured and sent to labor camps with conditions so brutal that many committed suicide.
The FBI, on the other hand, is governed by publicly known law. The organization's leaders are often called upon to testify in a public setting, and many FBI operations have been made public record. The organization does not torture American citizens for voicing opinions, no matter how far outside the mainstream or how potentially offensive they might be to the government.
THE BREAKDOWN
Simply speaking, Fitton is incorrect. President Barack Obama did not turn the FBI into the KGB.
Indeed, the fact that Fitton was permitted to voice this claim on cable television is proof itself that America does not have a secret police force trying to suppress dissent. Were Fitton living in Russia when the KGB was active, he would have found no platform to voice his claims and likely would have faced fatal consequences.
The Obama-era FBI certainly deserves criticism, specifically for its handling of investigations into Russian interference during the 2016 election and Hillary Clinton's emails. But there is no comparison between the FBI and KGB.
THE VERDICT
We rate the claim as false.
Tom Fitton
President of Judicial Watch
President Obama turned the FBI "into a KGB-type operation"
Fox News – Wednesday, December 13, 2017
Conservative watchdog head: Do we need to shut down the FBI? – The Hill
---
Puerto Rico grid fix won't meet governor's plan, corps says
---
Puerto Rico's electrical grid is unlikely to be fully restored until the end of May, the head of the U.S. Army Corps of Engineers said Wednesday months longer than the timeline offered by the island's governor.
Polish official says Putin responsible for 2010 plane crash
---
Poland's defense minister says a plane crash that killed the nation's president in 2010 in Russia was preceded by two explosions on board, calling on Russian President Vladimir Putin to "take responsibility for what happened."
FBI Plot Against Trump | Frontpage Mag
---
Two Trump-hating FBI gumshoes investigating Hillary Clinton's email treachery and alleged Russian interference in last year's election traded crude, caustic barbs about President Trump while they plotted to undermine him, congressional overseers heard yesterday.
This shouldn't be all that surprising given that Barack Obama gleefully weaponized the FBI, Department of Justice, and various intelligence agencies, and criminalized political differences in the process. A radical zealot with a desire to fundamentally transform the United States, the 44th president had a limited sense of boundaries. Obama was more Third World caudillo than president and he was never troubled by hijacking governmental powers to hurt his opposition, as the conservative groups targeted by his IRS can attest. His race-obsessed first attorney general, Eric Holder, turned the Justice Department into a virtual arm of the Democratic Party, using the agency to punish the Left's enemies and let allies run wild. His second attorney general, Loretta Lynch, surreptitiously met with Bill Clinton in an airport hangar, presumably to cut a shady deal to let Hillary Clinton escape punishment for the many crimes she committed in office.
"It's clear there was a nefarious conspiracy" between federal officials to defeat Trump, Fox News legal analyst Gregg Jarrett told Sean Hannity after the hearing. Jarrett added that when the plot didn't succeed, the conspirators switched to Plan B, which he described as, "Let's just say there's a crime and then we'll just search for a crime."
At the House Judiciary Committee hearing Wednesday, Rod Rosenstein, the second-highest-ranking official at the Justice Department and the man who appointed Russia probe-leading Special Counsel Robert S. Mueller III, gave a clean bill of health to Mueller's ongoing witch hunt aimed at reversing last year's election result.
"I know what he's doing," Rosenstein said. "He consults with me about their investigation, within and without the scope."
The committee's chairman, Rep. Bob Goodlatte (R-Va.), expressed alarm at the ever-expanding investigation, saying, "We are now beginning to understand the magnitude of this insider bias on Mueller's team." As previously reported, there were nine Democrat donors on the team of 15, and one member had even worked for Hillary Clinton.
According to Goodlatte, this bias was on display in investigator Andrew Weissmann's stated "awe" of fired acting Attorney General Sally Yates for disobeying President Trump, and investigator Jeannie Rhee's representation of the irretrievably corrupt Bill, Hillary and Chelsea Clinton Foundation.
"Aren't DoJ attorneys advised to avoid even the 'appearance of impropriety'?" Goodlatte asked, saying the "potential bias" of certain career Justice Department officials and lawyers on Mueller's team was "deeply troubling." "DoJ investigations must not be tainted by individuals imposing their own political prejudices."
Committee members learned that Peter Strzok, the principal investigator in the Hillary Clinton email scandal, was exchanging pro-Clinton and anti-Trump messages throughout his extramarital affair with lawyer Lisa Page, who was working at the time for FBI deputy director Andrew McCabe. McCabe served as acting director of the FBI from May 9 when President Trump fired then-director James Comey until Aug. 2 when new director Christopher Wray took over. While serving as acting FBI director, McCabe was involved in the email investigation.
McCabe's wife, Jill McCabe, was a Democratic candidate in 2015 for District 13 of the Virginia State Senate. Her campaign received nearly $675,000 in donations from the Virginia Democratic Party and Common Good VA, a political action committee of Virginia Gov. Terry McAuliffe (D), a slippery longtime Clinton flunky. Mr. McCabe failed to recuse himself from the Clinton email probe until Nov. 1, 2016, which was four days after Comey, then the FBI director, announced the agency had reopened the investigation into the emails after finding new data on computer hard drives belonging to former Rep. Anthony Weiner (D-N.Y.), the now-imprisoned sex-offender husband of Hillary's top lieutenant, Huma Abedin. It was also eight days after the ties between Mrs. McCabe and McAuliffe became public knowledge.
Disturbingly, Strzok, who was later removed from the investigation by Mueller and demoted by the FBI for his texting misconduct, apparently relied on the discredited "piss-gate" dossier from opposition research firm Fusion GPS which was working for Hillary Clinton's campaign. Among the dossier's ridiculous claims was that President Trump hired prostitutes in Moscow to urinate on a hotel bed. The fanciful file was assembled by former British spy Christopher Steele based on information provided by Russian government operatives. The FBI reportedly paid for the dossier and may even have used it to obtain warrants to snoop on Trump associates from the Federal Intelligence Surveillance Court.
Fusion GPS has acknowledged in court documents that it paid a senior Justice Department official's wife to dig up dirt on Donald Trump, the Daily Caller reports. The company stated it hired Nellie H. Ohr as a subcontractor to assist with "research and analysis of Mr. Trump." Ohr is married to Bruce G. Ohr, who was associate deputy attorney general until his recent mysterious demotion at the Justice Department.
Wherever there is trouble, look for Strzok's fingerprints. Strzok talked then-FBI Director James Comey into calling Hillary Clinton's handling of classified information "extremely careless" instead of "grossly negligent." He also interviewed then-National Security Advisor Michael Flynn before the Trump administration canned him.
At an oversight hearing last week, Rep. Steve Chabot (R-Ohio) said the watering down of the language about Clinton was done "so she could escape prosecution and thus stay in the race against Donald Trump."
Text messages between Strzok and his mistress that were released by the congressional committee show the two Hillary supporters tag-teaming then-candidate Trump as early as 2015.
After Trump reportedly said it hadn't been proven that Russian President Vladimir Putin had killed anyone, Page texted: "What an utter idiot."
In August 2015, Page texted to Strzok, "I just saw my first Bernie Sander [sic] bumper sticker. Made me want to key the car." Strzok answered, "He's an idiot like Trump. Figure they cancel each other out."
In March 2016 Page texted: "God trump is a loathsome human….omg he's an idiot."
"He's awful," Strzok responded.
The same month Page seemed worried their texts could be discovered. "So look, you say we can text on that phone when we talk about Hillary because it can[']t be traced," she texted.
In longer text messages the two lovers bashed Trump in greater detail.
Trump "appears to have no ability to experience reverence which I [sic] the foundation for any capacity to admire or serve anything bigger than self to want to learn about anything beyond self, to want to know and deeply honor the people around you," Strzok wrote. Page replied, "He's not ever going to become president, right? Right?"
On Election Day, Strzok was overcome by horror. After seeing a map indicating Trump was winning, he called it "fucking terrifying." A week later the two interlocutors were shocked to learn that then-Sen. Jeff Sessions (R-Alabama) was likely to be nominated as attorney general. "Sessions for AG," Strzok wrote, alongside a profanity. Page shot back, "Good god."
Strzok and Page griped about other Republicans, too. Page texted a wish that Speaker of the House Paul Ryan (R-Wisc.) "fails and crashes in a blaze of glory." Strzok replied by writing that the GOP "needs to pull their head out of that ass. Shows no sign of occurring any time soon."
One text-based discussion between the two suggests something was afoot that was much more sinister than merely complaining about politicians.
"I want to believe the path you threw out for consideration in Andy's office — that there's no way [Trump] gets elected — but I'm afraid we can't take that risk," Strzok wrote Aug. 15, 2016.
"It's like an insurance policy in the unlikely event you die before you're 40," Strzok texted.
If "Andy" is Andrew McCabe, which would make sense given that Page was McCabe's subordinate, this means Strzok, Page, and McCabe may have had a conversation about a plan to take down Trump. The "insurance policy" could be Strzok's way of describing his opportunity to sabotage Trump's presidency from inside goverment.
"Maybe you're meant to stay where you are because you're meant to protect the country from that menace," Page texted.
"I can protect our country at many levels, not sure if that helps," Strzok responded.
At yesterday's hearing, Rep. Jim Jordan (R-Ohio) mocked Strzok, saying "This guy thought he was super agent James Bond at the FBI."
"Rather than wearing stripes like a referee, the Mueller team overwhelmingly ought to be attired with Democratic donkeys or Hillary t-shirts, not shirts that say 'Make America Great Again,' because I think the American people deserve more than the very biased team they have under Mueller," Rep. Chabot said. "It's really sad."
Having a political opinion is fine, even if you're an FBI investigator.
Strzok, Page, and McCabe, like all Americans, have constitutionally protected rights.
But plotting to sabotage or overthrow a duly elected president, if that's what these FBI employees were planning, is not one of those rights.