Saved Stories 12:22 PM 2/18/2018
Saved Stories – None
All 65 passengers, crew feared dead in Iranian plane crash

DUBAI (Reuters) – All 65 passengers and crew were feared dead in a plane crash in central Iran on Sunday after the domestic flight came down in bad weather in a mountainous region.
Iranian commercial plane crashes, killing all 65 people aboard, airline says

A commercial plane crashed in a mountainous region in southern Iran on Sunday, killing all 65 people on board, an airline spokesman told Iran state television.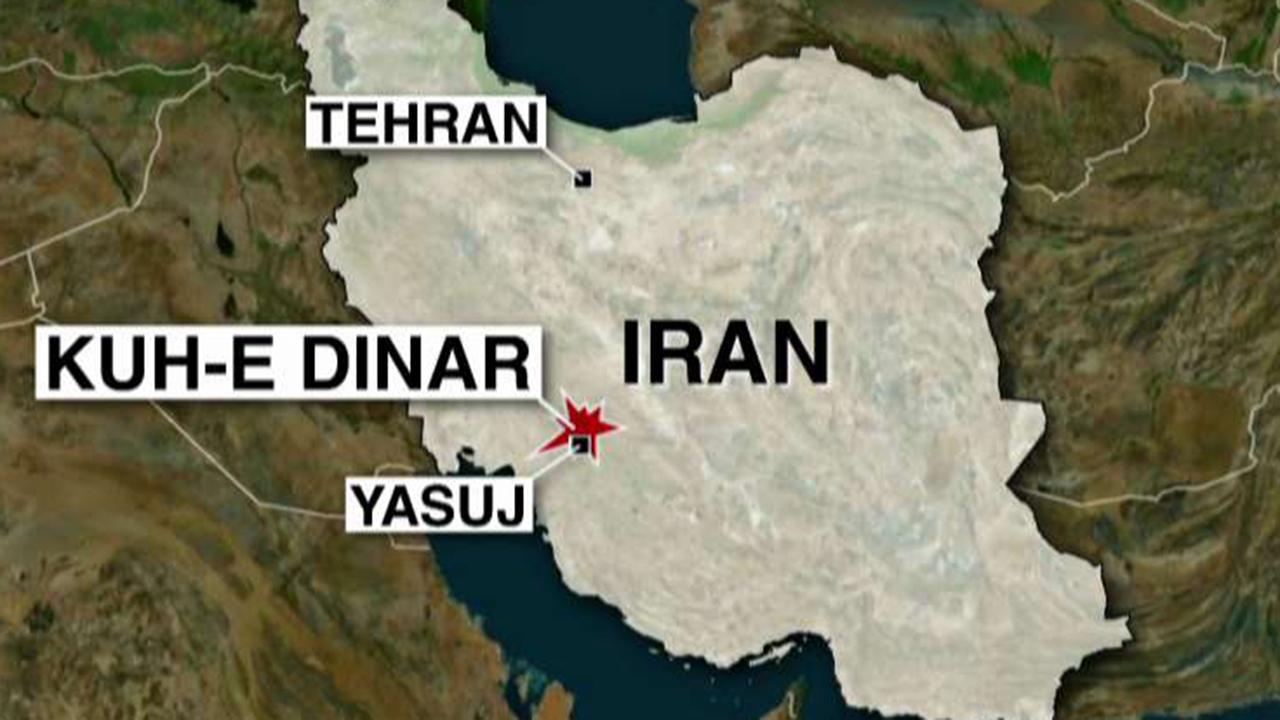 Man walking in NYC hit by fallen piece of fire escape dies

A man hit by a piece of fire escape that had fallen from a New York City building has died.
Gunman Reportedly Kills Four In Daghestan Shooting

A gunman in the Russian North Caucasus republic of Daghestan reportedly shot and killed four people before being shot dead by security forces.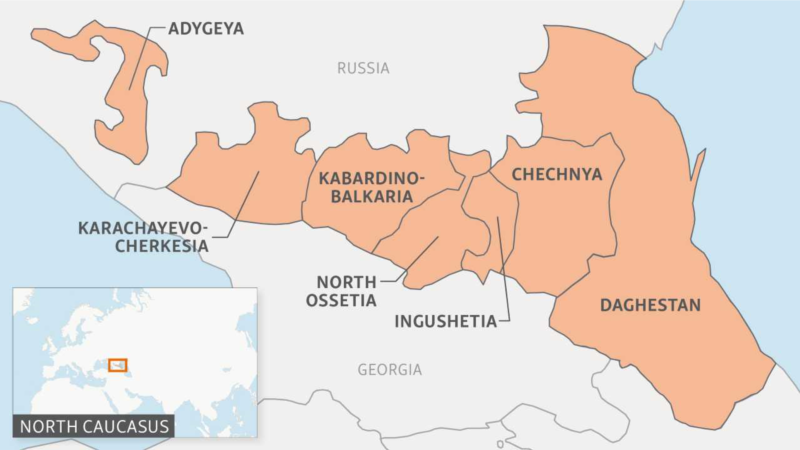 Iran says fog caused a plane crash, and 65 are feared dead. That might not be the whole story.

Iran's government says the 25-year-old plane lost its way in thick clouds, but the country's air fleet is infamously decrepit.
Swastikas, slurs daubed on Polish embassy in Tel Aviv

JERUSALEM/WARSAW (Reuters) – Swastikas and profanities were daubed on the entrance to Poland's embassy in Israel on Sunday after Polish Prime Minister Mateusz Morawiecki said Jews, as well as Poles and others, were among perpetrators of the Nazi Holocaust.
Netanyahu to Iran: Do Not Test Israels Resolve

Prime Minister Benjamin Netanyahu of Israel, who spoke at the Munich Security Conference in Germany, on Sunday, brandished a remnant of what he said was an Iranian drone shot down in Israeli airspace.
Man arrested after breaching security at Illinois airport

Several weekend flights were delayed or canceled at an Illinois airport after a man tried to use a stolen vehicle to ram the main terminal and breached security.
Russia church shooting leaves 5 dead after gunman opens fire on people leaving service

Four people were killed and several others were injured after a gunman opened fire on people leaving a church service in Russia's Dagestan region on Sunday, Russian news agency Tass reported.
4 Dead in Russia Church Shooting
(MOSCOW) — Russian media are reporting that a gunman opened fire with a hunting rifle on churchgoers leaving a service in the Dagestan region, killing four people and wounding four others. Police then killed the assailant.
The shooting took place Sunday evening in Kizlyar, a town of about 50,000 people on the border with Chechnya.
State news agency Tass cited Mayor Alexander Shuvalov as saying four people were killed and four wounded.
The motive for the shooting was not immediately known.
Dagestan is a predominantly Muslim region between Chechnya and the Caspian Sea. Following two separatist wars in neighboring Chechnya, an Islamist insurgency spread to Dagestan.
Turkey denies allegation of chemical attack in Syria

MUNICH (Reuters) – Turkey never used chemical weapons in its operations in Syria, and takes the utmost care of civilians, its foreign minister said, after Syrian Kurdish forces and a monitoring group accused it of carrying out a gas attack in Syria's Afrin region.
Estonia calls for EU to spend more for defense in border states

MUNICH (Reuters) – Estonia, worried about a continued Russian military buildup, on Sunday called for the European Union to spend more on the defense of its external borders.
Five killed in attack on church in Russia's Dagestan: agencies

MOSCOW (Reuters) – A man in Russia's southern province of Dagestan shot into a crowd of people leaving a church on Sunday, killing five and injuring at least five others, Russian news agencies reported, citing the local health ministry.
Netanyahu meets Trump at White House on March 5

Prime Minister Binyamin Netanyahu and President Donald Trump are to discuss Iran, Syria and negotiations with the Palestinians when they

הפוסט Netanyahu meets Trump at White House on March 5 הופיע ראשון בDEBKAfile
McMaster: The time is now to act against Iran

Iran is building and arming an increasingly powerful network of proxies in countries like Syria, Yemen and Iraq that can

הפוסט McMaster: The time is now to act against Iran הופיע ראשון בDEBKAfile
Netanyahu: Israel will strike Iran directly if need be

Prime Minister Benjamin Netanyahu told the Munich security conference on Sunday: "We will act if necessary not just against Iran's

הפוסט Netanyahu: Israel will strike Iran directly if need be הופיע ראשון בDEBKAfile
Benjamin Netanyahu: Iran is "greatest threat"

Israel's prime minister launches a stinging attack on Iran, telling a security conference in Munich the country is the "greatest threat to our world". Benjamin Netanyahu said Israel would "not allow Iran's regime to put a noose of terror around our neck". Also in the programme: a large fire at the most important shrine in Tibetan Buddhism; and is Iceland about to be the first country to ban male circumcision? Picture: Israel's prime minister Benjamin Netanyahu. Credit: Thomas Kienzle/AFP/Getty Images.
Download audio: http://open.live.bbc.co.uk/mediaselector/5/redir/version/2.0/mediaset/audio-nondrm-download-low/proto/http/vpid/p05yl8cs.mp3
Russia In The World Russia In Latin America Part II – Middle East Media Research Institute
Netanyahu Calls Iran 'Greatest Threat To Our World'

Israeli Prime Minister Benjamin Netanyahu says Iran represents the "greatest threat to our world," urging the international community to confront a "regime" in Tehran that "threatens peace."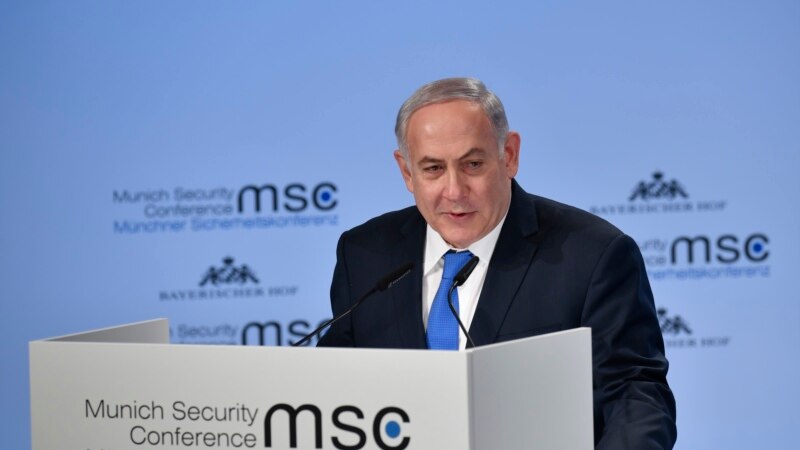 Spain Has Pivotal Role in Pressuring Venezuelas Maduro

Spain has assumed a pivotal role in pressuring Venezuelan President Nicolas Maduro to change his regimes barbaric course, according to Spanish diplomats who spoke to VOA on condition of anonymity. Venezuelas crisis reached major dimensions last week as hundreds of thousands of Venezuelans made an exodus to neighboring countries, escaping the hyperinflation, food shortages and rampant violence prevailing over what used to be South Americas wealthiest oil producer. Spain has openly pushed for sanctions by the European Union that target Maduro and his top officials in a move that led to the expulsion of the Spanish ambassador and insults against Spanish Prime Minister Mariano Rajoy. Maduro called him a U.S. lackey. Venezuelan state media reported that the measures restricting travel and business in Europe by seven top Venezuelan officials were hatched in discussions Rajoy held with U.S. President Donald Trump in Washington last September. The U.S. has placed sanctions on more than 20 individuals in Venezuela, including politicians and government contractors, since repression of opponents to the Maduro government intensified last July. U.S. Secretary of State Rex Tillerson brought up the possibility of placing an embargo on Venezuelan oil sales during a recent swing through Latin America. He even hinted the U.S. might welcome a military coup. Coup denials Rajoys predecessor, Jose Maria Aznar, backed a coup against Maduros mentor, Hugo Chavez, when he was in power. But Spanish officials deny that anything similar is taking place now. Spains support for sanctions did not result from any consultation with Washington, a Spanish foreign ministry official told VOA. Its strictly between Spain and the EU. Our main concern is the Venezuelan people and standing up for democratic principles. Spain will lobby for expanding the sanctions at an EU foreign ministers meeting Monday in Brussels where Venezuela is on the agenda, according to a Spanish diplomatic expert on Venezuela. The source also said Spain has worked to isolate Venezuela among some Latin American governments, which excluded Maduro from a regional summit last week in Lima, Peru. When EU sanctions were adopted in January, Spanish Foreign Minister Alfonso Dastis said they were an incentive to help negotiations between Maduro and the opposition party, which were mediated by former socialist Spanish Prime Minister Rodriguez Zapatero. Zapateros eagerness to seal an agreement has been criticized by opponents of Maduro, who say he tried to pressure them into participating in presidential elections scheduled for next April that are seen as loaded in Maduros favor. Zapatero went from being an impartial arbiter to acting as a lawyer for the regime, said Caracas Mayor Antonio Ledezma, who escaped from his Venezuelan house arrest to Spain last December. He was personally received by Rajoy. Deep ties Spains ties with Venezuela run deep. Spaniards compose one of the countrys largest expatriate communities, numbering about 300,000. The Spanish oil company Repsol has invested more than $2 billion in Venezuela, and it continues operating oil and gas fields there. But the leverage could go both ways. Venezuela appears to have some political influence with Spains mainstream socialist party PSOE, whose spokesmen criticized the news media for giving too much coverage to opposition protests at the time that Zapatero assumed his mediation role. Venezuela also has contributed money to the far left group Podemos, which has been Spains third-largest political force and blocked a congressional resolution condemning Maduros power grab. Podemos was joined in opposing the motion by the Catalan Leftist Republic party (ERC), one of the main pro-independence groups in Catalonia that may head the next regional government. In an apparent tit for tat, Maduro has demanded the release of jailed ERC leader Oriol Junqueras and attacked Spain for trying to block an Oct. 1 referendum on Catalan independence. Cyberoffensive Venezuelan state channels joined a Russian cyberoffensive promoting Catalan separatism through social media. According to Spanish Defense Minister Maria Dolores de Cospedal, 32 percent of robot social media accounts used to amplify the separatist movement were based in Venezuela and connected with Maduros ruling PSUV. The head of the radical separatist Catalan Unity Party (CUP), Ana Gabriel, who is to appear in court next week to answer charges of rebellion, has been in Venezuela campaigning for Maduro. The Spanish government is investigating funds linked to members of the Venezuelan government that were deposited in Andorra, an independent archdiocese bordering northern Spain. But experts dont expect relations between Madrid and Caracas to be radically altered by the growing tensions. We know that Maduro is taking Venezuela toward being another Cuba and is very close to achieving it, a Spanish diplomatic analyst said. But we will keep talking to Maduro the same way that we keep talking to Putin. Ledezma said he asked Rajoy to use his influence with Venezuela to open a corridor for humanitarian aid proposed by Venezuelas neighbors.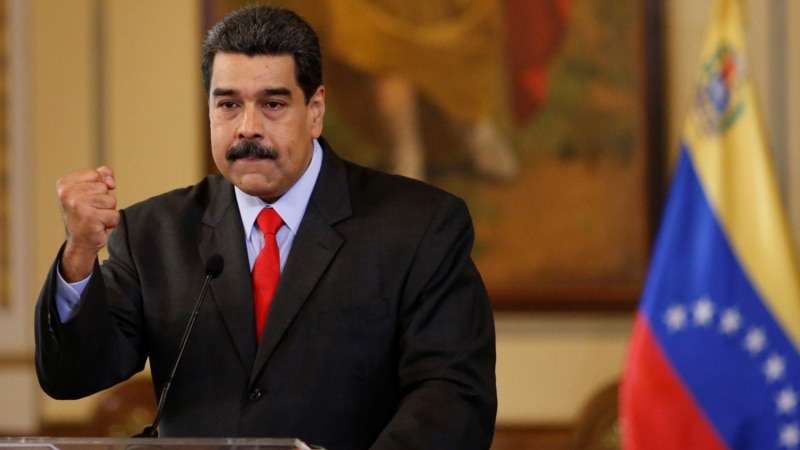 Путин принес соболезнования президенту Ирана в связи с авиакатастрофой – НТВ.Ru
The 21st-century Russian sleeper agent is a troll with an American accent – New Zealand Herald
Trump attacks FBI handling of Florida shooting suspect, Russia investigation in tweet – CBS News
Trump adviser: Russian meddling 'incontrovertible' – Washington Post
Media, Democrats Have Created 'More Chaos' Than Russians, Says White House Spokesman

Twitter: "That's exactly what the Russian troll farm tweets say."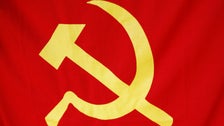 –